View Plans & Pricing
FeedBlitz Overview
All the email marketing tools that one could ever ask for. What am I referring to here? Well, FeedBlitz of course! FeedBlitz drives traffic to your site for maximal effect. This offers reliable features such as:
Simple newsletters which are both responsive and customisable
Custom forms for subscriptions & surveys with adaptive layouts
Email automation with varied sequencing to funnel & engage plus retain subscribers
Subscriber management: find, organise & tag as well as monitor visits over a dashboard
RSS feeds: automatically send via a posting schedule & publish your blogs on social media
Segment customers for specific targeted & personalised email campaigns
Live analytical reports to yield data to improve deliverability strategies & stats
3rd party integrations & API developer functionality for optimal marketing performance
Affiliate marketing programmes to boost ROI by creating multiple revenue streams
Monetise conveniently with a single execution to increase sales
Multi-user team support with access & security permissions to protect privacy/ integrity
Podcast, migration, listing, comment/post capabilities & SLAs to drive your business
Flexible & fair proportionate pricing model back by real support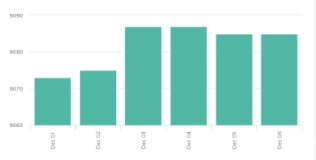 The main disadvantage of FeedBlitz appears to be the lack of or minimal verified user reviews, outlining primary experience. Be it encountering bugs/glitches or other technical issues or lags, not much can be predicted without having tried it first. So with their 1month gratis trial period, have a go…try & experiment with it to no detriment to yourself (confidence).
I am a digital marketer and SEO content writer at Cloudfindr.
FeedBlitz Features
Auto-Responders
List Management
Mobile Optimized Emails
Reporting/Analytics
Subscriber management
Template Management
FeedBlitz Plans & Pricing in 2023
Available on: Free Trial, Subscription
Starting Price:

$7.00 /month



Pricing Module:
0


Trial Days:

30 days
Alternatives of FeedBlitz
FeedBlitz Reviews
Likelihood to Recommend
8/10
---
Sarbjit Bahga
2022-09-29 05:29:47
Rating breakdown
Likelihood to Recommend
8/10
Feedblitz is an email marketing software
Email marketing tool that helps businesses manage subscribers, create newsletters and track the performance of marketing campaigns.
Pro
FeedBlitz offers users a variety of incentive options, such as discounts or free products, which helps drive subscriber engagement and increases the likelihood of success for marketing campaigns.
Cons
Not all features are available in all countries or languages yet, so some customers may find those features lacking.


Notice: Undefined variable: rc in /opt/bitnami/apps/wordpress/htdocs/wp-content/themes/cldfndr/content-single-app.php on line 939

Notice: Undefined variable: reviewschema in /opt/bitnami/apps/wordpress/htdocs/wp-content/themes/cldfndr/content-single-app.php on line 951

Frequently Asked Questions
Compare with Top Alternatives
FeedBlitz
AtomPark
AWeber
Pricing

Starting from $7.00 /month

Free:

Trail Days:

Free:

Free Trial:

One Time Licensing:

Subscription:

Starting from $229 for 1 PS One Time Fee

Free:

Trail Days:

Free:

Free Trial:

One Time Licensing:

Subscription:

Starting from $19.99 / month

Free:

Trail Days:

Free:

Free Trial:

One Time Licensing:

Subscription:

User Reviews

Likelihood to Recommend

8

Likelihood to Recommend

9

Likelihood to Recommend

8

Key Feature
API
Activity tracking
Auto-Responders
Click-through tracking
Contact database
Customizable Branding
Design management
Drag & drop interface
Dynamic Content
Email Scheduling
Compare with all features