View Plans & Pricing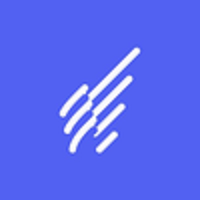 Benchmark Email Overview
Benchmark Email is one of the most powerful email marketing software that is streamlined for your business growth. Benchmark Email equips you with specialized tools to create bespoke emails for marketing purposes. Now you can entice your customers to pay a visit to your site, engage with the brand & hopefully even convert them into regular subscribers.
Email Marketing Simplified with Benchmark Email
Let's check out their innovative features:
Drag & drop email creator which enables editing, combined with beautiful imagery
HTML coding editor which previews the algorithm for better & easier customisation
RSS feed campaign updates for blogs & social media interactive publications
Photo editing to enhance & implement effects to augment the appearance
Preset email templates with personalised colour themes to add visual appeal
A/B link testing helps to formulate data-driven informed decision making
Litmus dedicated inbox checker ensures full graphical compatibility before sending
There are a few niggles with Benchmark Email, including low deliverability with emails sent from their platform being flagged/marked as junk/spam. Furthermore, their charges particularly for storage of image material & other content media can quickly accumulate to extortionate amounts. Unfortunately, the default inclusive quota is nominal, to say the least. Cancellation can be a convoluted process with many hindrances set up by their team to veer you off doing so. This customer support & poor service issues do question the integrity of this software. With these concerns, it appears impractical & perhaps unreliable to venture on with suchlike, right?
I am a digital marketer and SEO content writer at Cloudfindr.
Benchmark Email Features
AB Testing
API
Activity tracking
Auto-Responders
Automated scheduling
CAN SPAM Compliance
CRM
Campaign scheduling
Campaign segmentation
Click Tracking
Contact database
Contact Management
Customer segmentation
Customer Surveys
Customizable Branding
Benchmark Email Plans & Pricing in 2023
Available on: Free Trial, Subscription
Starting Price:

$13.00/month



Pricing Module:


0



Trial Days:

30 days
Alternatives of Benchmark Email
Frequently Asked Questions
Compare with Top Alternatives
Benchmark Email
AWeber
Mailchimp
Pricing

Starting from $13.00/month

Free:

Trail Days:

Free:

Free Trial:

One Time Licensing:

Subscription:

Starting from $19.99 / month

Free:

Trail Days:

Free:

Free Trial:

One Time Licensing:

Subscription:

Starting from $10/month

Free:

Trail Days:

Free:

Free Trial:

One Time Licensing:

Subscription:

User Reviews

No Review Yet!

Excellent

Warning

: array_filter() expects parameter 2 to be a valid callback, function 'isFive' not found or invalid function name in

/opt/bitnami/apps/wordpress/htdocs/wp-content/themes/cldfndr/content-single-app.php

on line

1234 Warning

: count(): Parameter must be an array or an object that implements Countable in

/opt/bitnami/apps/wordpress/htdocs/wp-content/themes/cldfndr/content-single-app.php

on line

1234

0

Very good

Warning

: array_filter() expects parameter 2 to be a valid callback, function 'isFour' not found or invalid function name in

/opt/bitnami/apps/wordpress/htdocs/wp-content/themes/cldfndr/content-single-app.php

on line

1241 Warning

: count(): Parameter must be an array or an object that implements Countable in

/opt/bitnami/apps/wordpress/htdocs/wp-content/themes/cldfndr/content-single-app.php

on line

1241

0

Average

Warning

: array_filter() expects parameter 2 to be a valid callback, function 'isThree' not found or invalid function name in

/opt/bitnami/apps/wordpress/htdocs/wp-content/themes/cldfndr/content-single-app.php

on line

1248 Warning

: count(): Parameter must be an array or an object that implements Countable in

/opt/bitnami/apps/wordpress/htdocs/wp-content/themes/cldfndr/content-single-app.php

on line

1248

0

Poor

Warning

: array_filter() expects parameter 2 to be a valid callback, function 'isTwo' not found or invalid function name in

/opt/bitnami/apps/wordpress/htdocs/wp-content/themes/cldfndr/content-single-app.php

on line

1255 Warning

: count(): Parameter must be an array or an object that implements Countable in

/opt/bitnami/apps/wordpress/htdocs/wp-content/themes/cldfndr/content-single-app.php

on line

1255

0

Terrible

Warning

: array_filter() expects parameter 2 to be a valid callback, function 'isOne' not found or invalid function name in

/opt/bitnami/apps/wordpress/htdocs/wp-content/themes/cldfndr/content-single-app.php

on line

1262 Warning

: count(): Parameter must be an array or an object that implements Countable in

/opt/bitnami/apps/wordpress/htdocs/wp-content/themes/cldfndr/content-single-app.php

on line

1262

0

Likelihood to Recommend

8

No Review Yet!

Key Feature
AB Testing
API
Activity Dashboard
Activity tracking
Auto-Responders
Automated scheduling
Automation workflows
Bounce tracking
Build mail lists
CAN SPAM Compliance
Compare with all features