View Plans & Pricing
Octopus CRM Overview
Octopus is a CRM platform designed to handle anything from billing to complaints in a seamless manner. Yield data for archived payments, customer booking history & otherwise. Offering solutions to acquire as well as retain customers, whilst dealing with the maintenance of your accounting infrastructure. Embedded communication monitoring ensures data extrapolation & stats-based automated workflows for efficient transactional processing. Do away with mundane clerical tasks & perform convenient query-based searches. Reduce lag & improve response times to customer concerns. Remain competitive within the market by gauging your performance metrics & tally against other rivals. Create service tickets easily, whilst generating newsletters with reminders. Gain better control over TAT & subsequently drive accurate estimates. Enable & empower customers to rate & review your products cum services, boosting your overall ranking.
Provide track & trace solutions for your customers with innovative mobile app optimised tools. Merge contacts & deduplicate entries, while setting premiums according to demographics. Unify all records, workflows & list feature protocols. Custom field with personalization, segmentation & reminders to update on progress made thus far. Their ingenuitive GPS tracker follows field reps to maximise efficiency with customer interaction & contact points. Save on time as well as logistic costs. Omnichannel management augments simultaneous campaign handling for effective revenue streams & consequential ROI. Be available & there for your customers 24/7, centralised staff collaborative platforms & omnipresent interface, supporting plus compatible with most OS environments/hardware configuration. Offline access with personalised granted permission pathways & operational reporting analytics. The result? Well, being able to adapt to your customer's requirements, of course!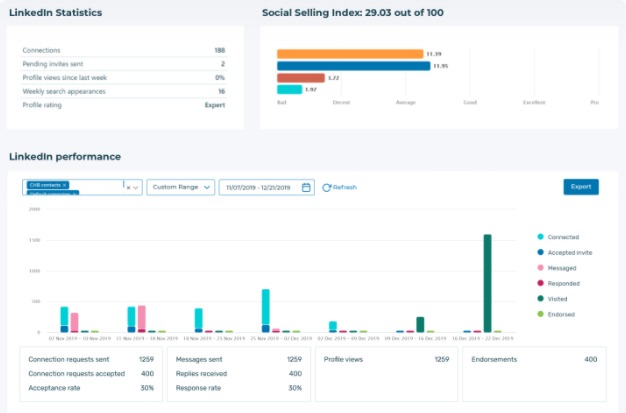 In spite of the wonderful features as aforementioned, there are drawbacks, including somewhat complex frilly functionality, which dampens its responsiveness. Actionable requests can be counterintuitive in their ordering & structure, whilst reporting can be skeletal with patchy results. Hence, would I recommend opting for Octopus pro? Unsure, however trying their free trial for a fortnight might assist you to make an informed decision.
I am a digital marketer and SEO content writer at Cloudfindr.
Octopus CRM Features
AB Testing
Automated publishing
Campaign management
Cataloging/Categorization
Collaboration tools
Contact database
Conversion Tracking
Customer segmentation
Data Extraction
Data Import/Export
Drip Campaigns
Goal Management
Knowledge Management
Lead Capture
Lead Database Integration
Octopus CRM Plans & Pricing in 2022
Available on: Free Trial, Subscription
Starting Price:

$9.99 /month



Pricing Module:
0


Trial Days:

7 days
Alternatives of Octopus CRM
Compare with Top Alternatives
Octopus CRM
1CRM
AllClients
Pricing

Starting from $9.99 /month

Free:

Trail Days:

Free:

Free Trial:

One Time Licensing:

Subscription:

Starting from $13/month

Free:

Trail Days:

Free:

Free Trial:

One Time Licensing:

Subscription:

Starting from $24.00 /month

Free:

Trail Days:

Free:

Free Trial:

One Time Licensing:

Subscription:

User Reviews

No Review Yet!

No Review Yet!

No Review Yet!

Key Feature
AB Testing
Advanced Reporting: Charts can be aded to Dashboards
Automated notifications Included as standard in all Editions
Automated publishing
Automatic reminders Included as standard in all Editions
Available as On Premise Software or Cloud-Hosted Service
Bug tracking Included as standard in all Editions
Calendar management Included as standard in all Editions
Calendar/Reminder System
Campaign management
Compare with all features