View Plans & Pricing
JoomlaLMS Overview
An enterprise buildable LMS is what JoomlaLMS is all about. Aimed at streamlining training costs, migrating to online learning, expanding digital functionality, efficient course curation & with instant support available, this is a powerful educational tool. Use their live videoconferencing to engage audiences with interactive learning. Being mobile device compatible, their apps offer commutable training. Comprehensive tracking cum reporting allows you to keep on top of everything. Advanced eCommerce capabilities promote interest via trials, offers & invoice generation. Collaborate with students for flexible informal learning & additional ad-hoc sessions. Securely train employees on a corporate level with efficiency savings. Various integrations, on-premise & hosted LMS options allow full flexibility on how you wish to run the show. With SEO, customised branding & personalised full profit shares, you can maximise your ROI.
Students can now easily enroll, experience unparalleled media-rich content, configure course settings & organise themselves. Native technology makes payments & subscriptions a breeze. Assign homework tasks to students, create an augmented reality & instill discipline. This all sounds great but what about the drawbacks: surely like with anything, there must be some? Correct:
• The interface could be more intuitive & straightforward to use
• Pricing is towards the higher end of the scale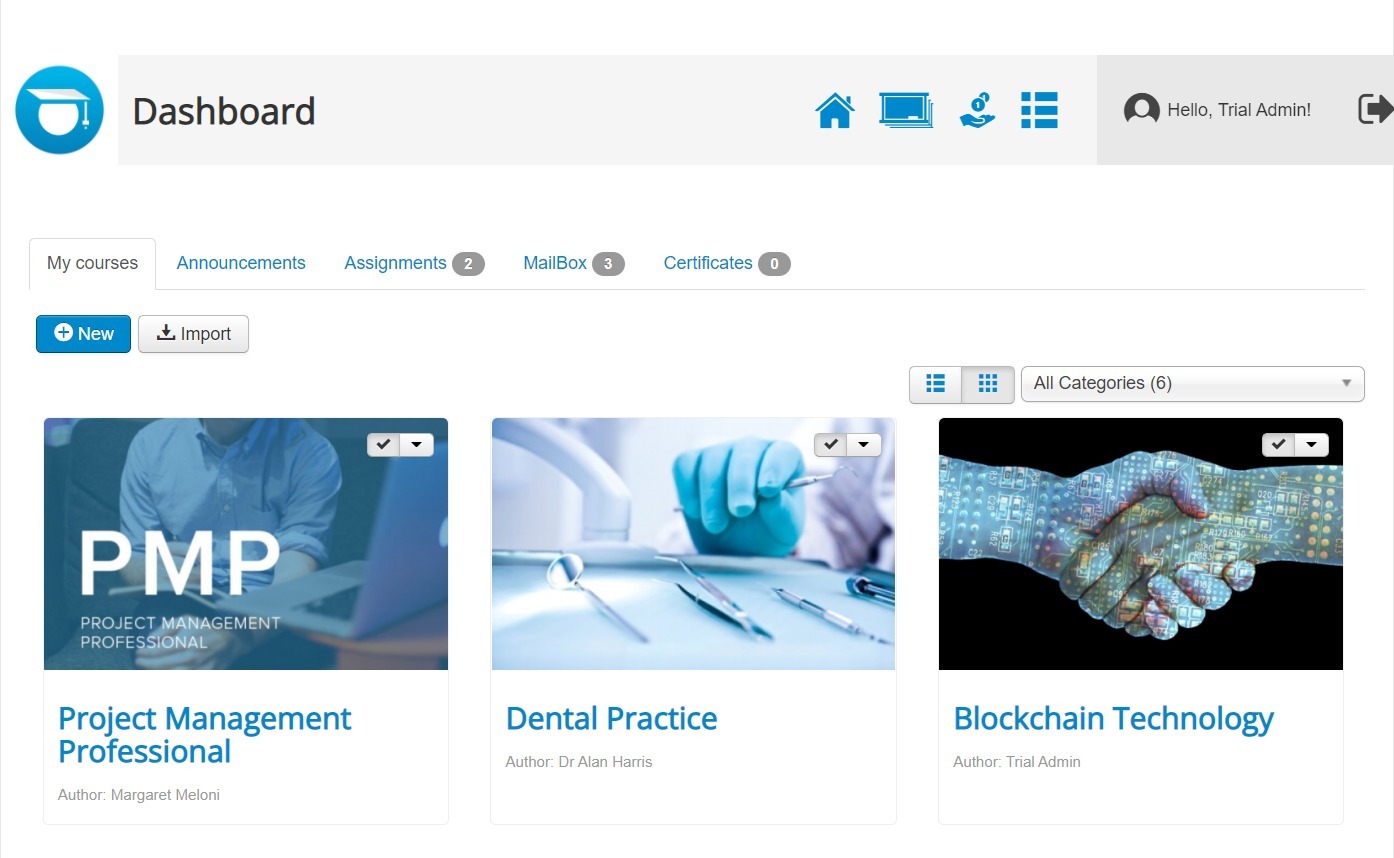 That's about it. Therefore, if you're seeking a multifaceted approach to online learning, JoomlaLMS is probably a good bet. Just be prepared to shell out some more money & experience an arguably slightly complex functionality-based platform. With this in mind, you're all set to go & grow!
Key Benefits of Using JoomlaLMS Learning Management System
JoomlaLMS Features
Course builder
White label option
Custom user roles & permissions
Recurring payments
Multi-language user interface
SCORM & AICC compliance
Automatic email notifications
User import & export
Self-registration & self-enrollment
Customizable user profiles
Course templates
Waiting lists
Course completion criteria
Course certificates
Free & paid courses
Searchable course catalogue
Multiple format support
Course availability periods
Configurable prerequisites
Learning paths
Custom quizzes & surveys
Local & global question pools
Custom feedback
Quiz statistics
Course chat
Course rating & comments
Learner performance & grade tracking
Homework assignment
Reporting & analytics
Course subscription sales
JoomlaLMS Plans & Pricing in 2023
Available on: Free Trial, Subscription
Starting Price:

$299.00/year



Pricing Module:


30-day free trial, no credit card required. 100 users - standard: $299/year; professional: $799/year. 500 users - standard: $599/year; professional: $1499/year. 1000 users - standard: $999/year; professional: $2199/year. 5000 users - standard: $1499/year; professional: $3499/year. 10000 users - standard: $1999/year; professional: $4699/year. Over 10000 users - standard: $2599/year; professional: $6199/year.



Trial Days:

30
Alternatives of JoomlaLMS
JoomlaLMS Reviews
Likelihood to Recommend
5/10
---
Janelle

Rating breakdown
Likelihood to Recommend
5/10
Outstanding eLearning Platform
JoomlaLMS is an outstanding eLearning platform that provides a great user experience. It has a wide range of features and is incredibly easy to use. I highly recommend it to anyone looking for a comprehensive eLearning solution.
Pro
Wide range of features, Easy to use
Cons
None


Notice: Undefined variable: rc in /opt/bitnami/apps/wordpress/htdocs/wp-content/themes/cldfndr/content-single-app.php on line 939

Notice: Undefined variable: reviewschema in /opt/bitnami/apps/wordpress/htdocs/wp-content/themes/cldfndr/content-single-app.php on line 951

Compare with Top Alternatives
JoomlaLMS
LearnDash
Zoho People
Pricing

Starting from $299.00/year

Free:

Trail Days:

Free:

Free Trial:

One Time Licensing:

Subscription:

Starting from $159.00/month

Free:

Trail Days:

Free:

Free Trial:

One Time Licensing:

Subscription:

Starting from $1.00/month

Free:

Trail Days:

Free:

Free Trial:

One Time Licensing:

Subscription:

User Reviews

Likelihood to Recommend

5

Likelihood to Recommend

4

Likelihood to Recommend

2

Key Feature
360 Degree Feedback
Access Controls/Permissions
Activity Dashboard
Ad hoc Reporting
Alerts/Notifications
Applicant Tracking
Approval process control
Assessment Management
Assignment management
Asynchronous Learning
Compare with all features