View Plans & Pricing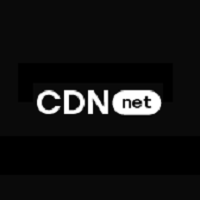 CDN.net Overview
CDN.net offers a customised CDN Solution for a seamless HLS Streaming experience from anywhere at a nominal price. Be it ads insertion in audio streaming applications for monetising inventories, IPTV on HTML5 video players or mobile devices for live events, these guys have it all sorted! Their advantages include:
Adaptable & scalable bandwidth ensures guaranteed low latency every time
HLS RAM caching, security tokens & specific HTTP rules are set for smooth & secure operation
Live stats with their intuitive interface, producing quick granular analytical results to help elucidate stream patterns plus usage data
Proximity dependent supply & demand location capacity to control your costs
No more video buffering with a comprehensive workflow sporting the entire processing, transmuting & distribution
With a large global network of 131 PoPs with further expandability, high performance ensues
13 DNS locations with exchange point fidelity & constant monitoring of servers, firewalls & storage for continuity of service
Multi-carrier access with various data centers equipped with UPS & power backup infrastructural support to ensure maximum uptime
Massive holding capacity of 2K Gigabits to eliminate bottlenecks, irrespective of simultaneous load
Convenient setup with support if required with ergonomic control panel
Multiple rich media format support to promote graphics & dynamic content/videos
Purge & archive outdated content with auto gzip
Persistent edge server for reliable client connections, backed by auto failover in case of PoP failures
Free shared SSL certificates, which can be customised upon request
DDoS location protection included as standard
Smart DNS global load balancing elects optimal server hosting
This is certainly a massive list of advantages, however what about the disadvantages? Well, TechRadar has rated this as 2.5/5, citing frequent technical glitches, few (workable or meaningful) features, substandard support & unlikely honoring of low latency guarantee. CDN.net's main USP is its pricing, although, for such low industry prices, the functionality appears to be compromised. As this is self-defeating, such a prospect seems unworthy of further consideration…
I am a digital marketer and SEO content writer at Cloudfindr.
CDN.net Features
HTTP/2
Anycast
TLS 1.3
Gzip compression
Advanced caching
Multi protocol
Ad insertion
Adaptive bitrate
SSL
Web Application Firewall (WAF)
Signed URL
Geo-blocking
Custom caching rules
Reporting
Purging & prefetch
RESTful API
CDN.net Plans & Pricing in 2023
Available on: Free Trial, Subscription
Starting Price:

$100/month



Pricing Module:
0


Trial Days:

14 days
Alternatives of CDN.net
Compare with Top Alternatives
CDN.net
5centsCDN
CDN77
Pricing

Starting from $100/month

Free:

Trail Days:

Free:

Free Trial:

One Time Licensing:

Subscription:

Starting from $2.5/month

Free:

Trail Days:

Free:

Free Trial:

One Time Licensing:

Subscription:

Starting from $199.00/year

Free:

Trail Days:

Free:

Free Trial:

One Time Licensing:

Subscription:

User Reviews

No Review Yet!

No Review Yet!

No Review Yet!

Key Feature
API
Ad insertion
Adaptive bitrate
Advanced caching
Anycast
Audience Analytics
Audience Engagement
Automatic Backup
Bandwidth Monitoring
Chat/Messaging
Compare with all features