View Plans & Pricing
123 Reg Overview
The simplistic 123-reg web hosting & domain name registration platform delivers brilliant performance quickly. Let's see what they can do for you:
• Faster page loads, tight security protocol & continuous updates for optimal productivity
• Plugins & SSL encryption certificates protect sensitive data plus payment gateways
• SEO stats analytics to drive traffic & market your campaigns effectively
• Device agnostic email client protocol ensures full functionality across the spectrum
• Embedded spam & virus protection with firewalls to entrust visitors & boost traffic
• 3rd party integrations such as Microsoft 365 unify collaboration & conferencing
• Sell & plan accordingly with easy navigation via the cPanel interface
• Domain ownership protection, backorder, social media channel templates & transfers
• Unlimited bandwidth & premium server services, along with site builders plus checkers
• VPS, upgrades/scalable storage, databases, Cron Jobs, SSH access & 1 touch installs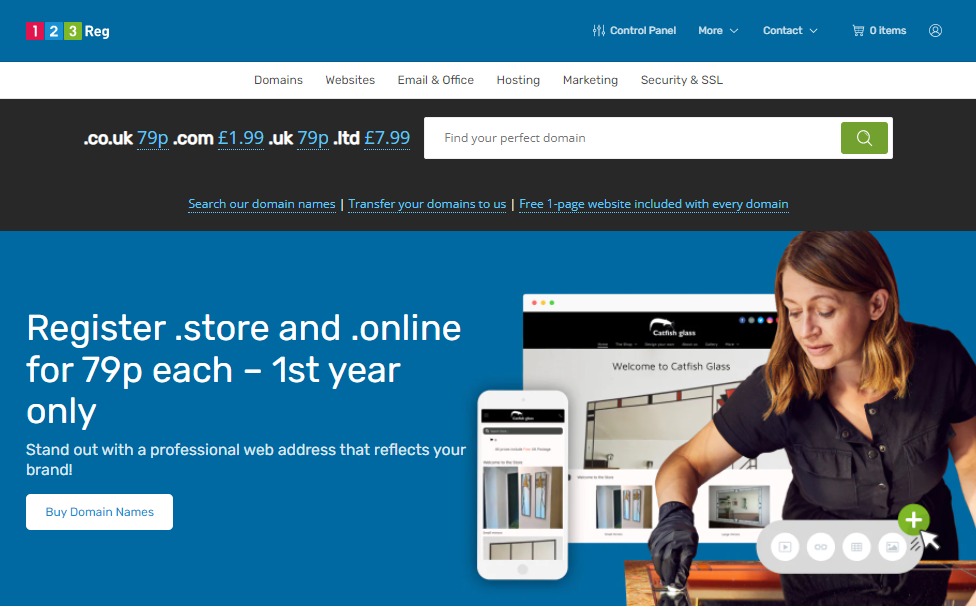 Unfortunately, the lack of native support & compatibility with externally sourced SSL certificates becomes problematic as well as prohibitive when running scripts. 123-reg can be pricey to run, as many standard features are only available on the highest-priced plans. The functionality is otherwise fairly skeletal, with no uptime SLA, data center choice provision, or even backup & restore options. Owing to this omission, this is just not up to the mark & warrants rivals being considered instead.
I am a digital marketer and SEO content writer at Cloudfindr.
123 Reg Features
Attendee Tracking
Badge Management
Calendar management
Conferences/Conventions
Contact Management
Event Registration
Exhibit/Vendor Management
Group Registration
Marketing automation
Online Registration
Onsite Registration
ACH Payment Processing
Social Promotion
123 Reg Plans & Pricing in 2022
Available on: Free
Starting Price:

$99/month



Pricing Module:


0



Trial Days:

14 days
Alternatives of 123 Reg
Compare with Top Alternatives
123 Reg
101domain
AccuWeb Hosting
Pricing

Starting from $99/month

Free:

Trail Days:

Free:

Free Trial:

One Time Licensing:

Subscription:

Starting from $20/month

Free:

Trail Days:

Free:

Free Trial:

One Time Licensing:

Subscription:

Starting from $18.00 /month

Free:

Trail Days:

Free:

Free Trial:

One Time Licensing:

Subscription:

User Reviews

No Review Yet!

No Review Yet!

No Review Yet!

Key Feature
ACH Payment Processing
Account to account transfers
Attendee Tracking
Badge Management
Branded Email Services
Calendar management
Cloud Hosting
Conferences/Conventions
Contact Management
Dedicated servers
Compare with all features