View Plans & Pricing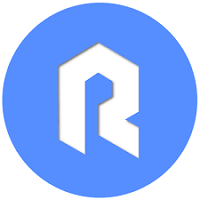 Revetize Overview
Revetize offers a convenient reputation management system for your business welfare. Invite customers to leave reviews about your products or services anywhere & at any time. Acquire NPS data from their analytical stats-based graphical dashboard for further performance insights. Reach progress levels with the strategic marketing streams in place. Generate leads with interactive interface measures, including widgets, surveys & actionable feedback. Respond & value this with recognition in the form of incentivising rewards, including discounts. Engage, connect, convert & retain customers from various demographics. Customise & automate personalised campaigns aimed at specific customers with drip feeds & AI-powered sequential models. Schedule opportunities to tap visitors with various schemes, including offers, advice & even questions. Revenue streaming with eCommerce platforms & social media integrations is just a few of the brilliant features available to boost your enterprise indeed.
Unfortunately, their mobile app is glitchy as are the QR codes associated with them. The dashboard can be laden with gaps, whilst integrations can be patchy, ridden with holes too. Nevertheless, with further developments, Revetize is an ideal potent choice for a software package designed to make your campaigns flourish. By harnessing customer choice & opinion, you can grow your online store. Subsequently, ROI will become more expansive.
I am a digital marketer and SEO content writer at Cloudfindr.
Revetize Features
Campaign management
CRM
Customer Database
Customer Management
Email Management
Email marketing
Job Management
Marketing automation
Mobile Access
Reporting & Statistics
Online Booking
ROI Tracking
Scheduling
Social Marketing
Revetize Plans & Pricing in 2022
Available on: Free
Starting Price:

Not Provided



Pricing Module:
Not Provided


Compare with Top Alternatives
Revetize
Pricing

Starting from Not Provided

Free:

Trail Days:

Free:

Free Trial:

One Time Licensing:

Subscription:

Starting from

Free:

Trail Days:

Free:

Free Trial:

One Time Licensing:

Subscription:

User Reviews
Key Feature