View Plans & Pricing
Aritic Overview
Aritic is a marketing automation cum CRM solution for businesses. They pride themselves on being able to make you grow with full-stack automation. Now address your marketing, sales, service & productivity issues all under one unified umbrella. Integrations promote collaboration. Let's review their tools:
• PinPoint: contact leads forms, landing pages, segmented tracking cum scoring, workflows, omnichannel nurturing & email campaigns
• Sales CRM: pipeline, task & activity management, appointment scheduling & notification triggers
• Desk: ticket issuance, live chat support with agent portal translations, time accounting, SLAs, macros & knowledge base management
Build relevant & targeted campaigns to improve customer experience, subsequently increasing ROI with revenue streams. Their convenient platform also hosts a dedicated email tool for transactional delivery, AI cum API inbound processing, security protocol & reporting. Swarm is the other feature that caters to interactive elements. With encrypted messaging for secure communication, videoconferencing capabilities with screen & file sharing, marketing & chat windows plus multi-device syncing, this adds to the lot. Now you can track & convert leads by boosting customer engagement.
Despite all the praise, there are some concerns with using Aritic, including:
• Integrations are difficult to implement at times
• Poor customer service with a lack of product knowledge
• Emails can bounce & in at least one instance, no resolution was found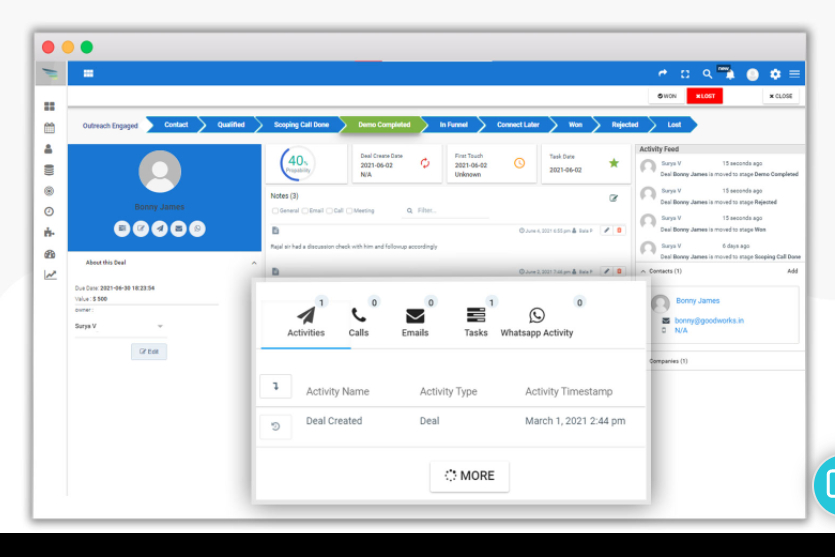 So there you have it: Arctic – a theoretically intelligent platform designed to drive your marketing campaigns. The problem is that despite its boosted salient features, the inherent support gaps & erratic functionality lets it down. Verdict? Avoid & opt for something better in terms of infrastructure or at the very least, support.
I am a digital marketer and SEO content writer at Cloudfindr.
Aritic Features
Dynamic Content
Building and Personalizing Emails
Manage Email Deliverability
Automated Email Responses
Landing Pages and Forms
A/B Testing
Mobile Optimized
Aritic Plans & Pricing in 2023
Available on: Free
Starting Price:

$59 per month



Pricing Module:
Lite: Perfect for marketing automation beginners



$59

 

per month



Starter: For growth-focused businesses



$219

 

per month



Professional: Suitable for advanced marketing professionals



$249

 

per month



Enterprise: For businesses with high-performance solution requirement



Starts from

10000 contacts



Trial Days:

7
Compare with Top Alternatives
Aritic
Notice: Undefined variable: aa in /opt/bitnami/apps/wordpress/htdocs/wp-content/themes/cldfndr/content-single-app.php on line 1042
colspan=2>
Notice: Undefined variable: cmptitle in /opt/bitnami/apps/wordpress/htdocs/wp-content/themes/cldfndr/content-single-app.php on line 1042

Notice: Undefined variable: aa in /opt/bitnami/apps/wordpress/htdocs/wp-content/themes/cldfndr/content-single-app.php on line 1043

Pricing

Starting from $59 per month

Free:

Trail Days:

Free:

Free Trial:

One Time Licensing:

Subscription:

Notice: Undefined variable: aa in /opt/bitnami/apps/wordpress/htdocs/wp-content/themes/cldfndr/content-single-app.php on line 1099
>

Starting from
Notice: Undefined variable: cmpid in /opt/bitnami/apps/wordpress/htdocs/wp-content/themes/cldfndr/content-single-app.php on line 1101


Free:

Trail Days:
Notice: Undefined variable: cmpid in /opt/bitnami/apps/wordpress/htdocs/wp-content/themes/cldfndr/content-single-app.php on line 1117



Notice: Undefined variable: cmpid in /opt/bitnami/apps/wordpress/htdocs/wp-content/themes/cldfndr/content-single-app.php on line 1137


Free:

Free Trial:

One Time Licensing:

Subscription:


Notice: Undefined variable: aa in /opt/bitnami/apps/wordpress/htdocs/wp-content/themes/cldfndr/content-single-app.php on line 1149

User Reviews
Notice: Undefined variable: aa in /opt/bitnami/apps/wordpress/htdocs/wp-content/themes/cldfndr/content-single-app.php on line 1388
3>Key Feature