"Holiday sales have become a vital component of the retail sales cycle for millions of small businesses." – Gail Goodman.
As the thanksgiving season ends, the Christmas spirit starts to take over the retail industry. For customers as well, the holiday season is lucrative due to amazing brand deals and maximum offers.
The industry shatters its previous sales record every year and enjoys the highest revenues. In 2021, the total retail sales were around 889.3 billion USD. For this year, it is projected to reach 960.4 billion USD.
That means, if you gear up and prepare your sales team the right way, your Christmas present will certainly revolve around high RoI.
Having said that, below are surefire tips to kickstart your holiday season campaign. Let's unwrap!
Go Through Past Year's Data
Before you begin decorating your store with a Christmassy vibe, you need to set some sales goals. It'll help you prepare for the demand, enhance customer service and convert leads into customers.
For this, you need to look through previous years' holiday season data and avail the following data:
Sales in the month of December
Bestseller products
Inventory demand
Effective marketing strategies
You can make nearly accurate projections for this year's sales using the available information. And accordingly, you can kickstart your holiday campaign.
Create A Preparation Checklist
The next step is to create a checklist that includes the details of your campaign. Typically, it consists of the following information:
Campaign Budget
Product inventory that needs to be restocked
Order promotional material such as brochures, flyers, coupons, and cards.
Recruitment of seasonal employees
Market demand
Consumer preferences
Store decorations
It will ensure your business is ready to welcome new customers and serve their needs. However, it is crucial that you prepare this checklist as early as possible to get a lead over competitors.
Adopt Latest Sales Coaching Methods
Handling shoppers during the holiday season and ensuring they had a good experience is daunting. You need to have well-trained staff who can manage the crowd, promote the brand and ensure the smooth flow of sales pipelines.
For this, using the traditional coaching models such as GROW (Goal, Reality, Option, Will), GAINS (Goal, Assessment, Ideas, Next Step, Support), and others might not be effective. Instead, you need to try modern sales Coaching models such as AOR (Activities, Objectives, Results) and ARC (Activities, Rhythm, Conversations. These models will prepare your reps for each stage of the sales funnel.
That's not all; it'll also provide measurable outcomes, ensuring that the staff works towards the set goals and improves their overall performance.
Draft The Marketing Plan
Once your sales reps are ready, you need to work on marketing strategies to attract prospective customers. This is undoubtedly the most important part of the holiday season campaign. Without a marketing plan, all your other efforts will go in vain.
To begin with, you need to decide on the marketing channel. It could be offline marketing using newspaper ads, radio promotions, or flyers. Or, you can focus on digital marketing- improving your website, google AdWords, social media, and email marketing.
Of course, you can decide on a mix of both channels to reach out to a mass audience and generate leads.
As it's the holiday season, you need to plan the season's discounts and sales. Here, the sales goal and previous years' data will come in handy. You must also learn about the competitor's sales strategy to boost the success of your plan.
Optimize Your Website
According to a survey, nearly 81% of consumers prefer to shop online. Even if they do not place an order, they'd like to learn about the brand's offers and services online before physically visiting the store. Therefore, you should focus on optimizing your website.
Improve your landing page to flash the amazing discounts and offers you provide. Doing this during the holiday season gets customers into the shopping spirit and encourages them to make purchases.
Additionally, you should inspect the website's speed, mobile-friendliness, and navigation. Optimize SEO to attract organic visitors and convert them into customers. You also need to ensure no errors or glitches when adding items to the cart or proceeding with payment.
Providing live sales reps support to your customers will also come in handy as it'll improve brand interaction and customer satisfaction.
Stock Up On Inventory And Regularly Update Them
Running out of the most demanded items during the Christmas season is the last thing you want to happen, especially if it's the first day of the sale. Or, even worse, you might not have the goods you originally intended to sell. Agree or not, it's a pretty common issue due to poor supply chain management. Therefore, you must stock the necessary items to guarantee sales.
Use sales data from the previous year to estimate how much stock you'll need on hand for the season in order to prevent inventory problems. You can also track product levels and decide what to order using an inventory management system to streamline the process.
You can also assign a sales representative particularly to keep track of inventory and restock it as and when needed. As the trends continue to change every year, your sales team can also help you know the popular product so that you can order it.
Leverage Limited Period Offers
Generally, businesses offer massive discounts to attract customers and increase their sales. However, when the store is swamped with consumers, managing them while ensuring the highest quality of service becomes challenging.
Certainly, the training of your sales team will prove to be beneficial here. However, you need to figure out a way to ease their burden while catering to the target audience's needs.
For this, you can use limited-period offers. Instead of providing a similar discount for the whole season, you can break the campaign into small sections and provide different and limit-period discounts.
For instance, you can set the time from 5 pm to 9 pm for a 50% discount scheme. On the other hand, you can provide BOGO offers for the morning rush. It will allow you to manage the customers effectively, and the sales team will also get a break in between to energize themselves.
Make Checkout Process Seamless
It's not a surprise that customers don't appreciate the long checkout queues. Not only does it discourage potential customers, but it also affects the business revenue. Therefore, you must make the checkout process as smooth and quick as possible.
Train your sales team to use the POS (Point of Sale) system for payment processing. It'll eliminate the need to manually key each transaction and improve customer service.
Similarly, your team can use the following tactics:
Use mobile payment devices for customers who bought just a few items.
Try the BOPIS (Buy online, pay in store) option.
Provide home delivery and payment service.
Appoint at least one sales rep at every location or section of the store.
Keep the customers engaged and entertained while they wait for their turn to pay.
To Sum It All Up
The holiday season means rush hours 24*7. Therefore, you must train your staff and define their sales responsibilities. The earlier you try the measures discussed in this article, the more revenue you'll earn. So, what are you waiting for? Begin your holiday sales campaign now!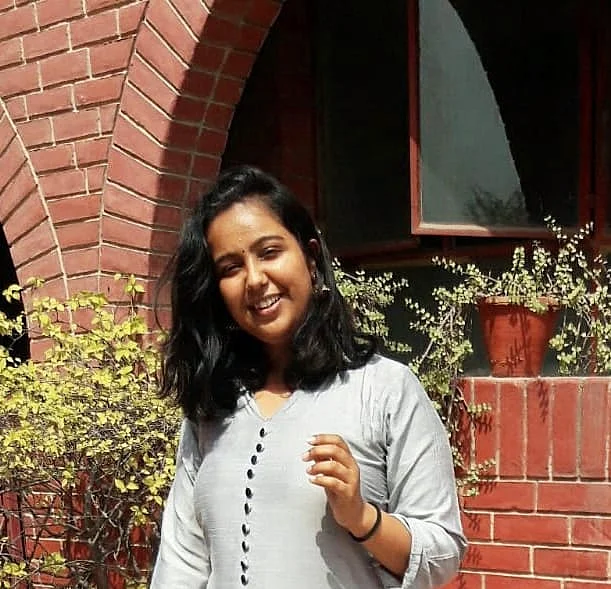 I am a passionate, adventurous, and insatiate learner who loves to write about the latest technology trends. My experience working in an MNC has motivated me to understand that there are certain niche requirements for writing strategically about brands' messages towards people's interests which I've mastered over time through trial and error of many projects under various clients across diverse industries. It is my honest effort to put my experiences and knowledge of industry towards readers.