Protecting your internet privacy without the right tools may be a Sisyphean task. Websites make use of sophisticated internet tracking techniques built into core internet operations. As a result, surfing the internet privately is nearly impossible.
If you want to keep your internet privacy, you should use anti-detect browsers. They are also essential if you manage multiple internet accounts. However, picking one is confusing because there are so many options.
In this article, we will explore how anti-detect browsers work and how to choose the best one for your needs. We've also included a list of ten vetted anti-browsers for you to consider.
What is an anti-detect browser and how does it work?
Anti-detect browsers are concerned with privacy. They appear to be common browsers such as Chrome and Firefox. This is because they are powered by the same web engines that power Chrome and other browsers. However, they are also built with data spoofing and digital fingerprint customization technologies to ensure strict internet privacy.
These additional technologies benefit anti-detect browsers. As a result, they are more powerful and enjoyable to use than traditional browsers.
How does it work?
When you visit a website, information about you is collected. This information typically includes your browser's behavior parameters. Sometimes the characteristics of your device are included. This information is then saved and used to recognize you the next time you visit that website. It is also used to track your online behavior across multiple websites.
This data is known as a browser fingerprint because of its uniqueness. Studies indicate that it is 99.99% accurate in identifying an internet user.
By masking or altering your browser fingerprint, anti-detect browsers prevent this unwanted tracking. Every time you visit a website, it will read a different fingerprint. They will be unaware of your true identity.
Anti-detect browsers also include features that allow you to keep these crafted fingerprints for as long as you want. If you can change it every time you use it or at regular intervals.
Anti-detect browsers also allow you to create multiple instances of these spoofed fingerprints. Thus, you can create numerous profiles or tabs with unique fingerprints. Websites would be unable to connect these profiles or tabs. These profiles, tabs, or browsing sessions will appear as different users.
This feature enables anti-detect browsers to manage multiple accounts without fear of bans.
Who may need them
Anti-detect browsers are great tools for anyone interested in surfing the internet as privately as possible.
Due to the nature of their jobs, the following group of people also finds anti-detect browsers to be an indispensable tool.
Affiliate Marketers
Social Media Marketers
Traffic Arbiters
eCommerce business owners.
Web Scrapers
How to choose an effective one?
There are a variety of anti-detect browsers in the market. Each has distinctive features that make it suitable for one task but not another. A clear definition of what you want anti-detect browsers for will help you choose the most effective one.
Do you need them for anonymous browsing? Or do you want to manage multiple profiles for your affiliate marketing business or social media marketing efforts? These questions highlight specific uses and it helps you find a browser that fits that purpose.
In addition to understanding what you need an anti-detect browser for, these two things will also help you choose an effective one.
Your budget: While it might be free to use certain features of the browsers, you have to pay a token for the premium versions. Your choice will be influenced by how much you are willing to spend.
Your operation details: The nature of your tasks will also influence your choice of an anti-detect browser. You should do these three things in particular.
The number of profiles: how many profiles do you intend to use? This is important because it also affects the cost.
Team Strength: This is if you're going to be working in teams. Not all anti-detect browsers support these features well.
Automation: If you do lots of routine tasks, you would want to consider browsers that have automation features.
Finally, an anti-detect browser ought to mask your browser fingerprint and make you less unique. You can test the ability of an anti-detect browser to do this. You just need to do this test.
From the results, you will be able to determine whether your browser fingerprint is 100% unique or not.
The best anti-detect browsers
In no particular order, we have curated the best anti-detect browsers available today for you below. You should start your search from here.
1. Incogniton
Incogniton is a new generation anti-detect browser. It is powered by the chromium web engine, which also powers Chrome and Edge. It is ideal for collaboration and teamwork because it can be used on multiple devices. It stores data in the cloud, so there is no risk of data loss.
Outstanding Features
Profile Sharing and Syncing across multiple devices.
Selenium and Puppeteer Integration for automation
User-friendly single Profile Management Interface
Paste as human typing
Pricing
The free package allows up to 10 profiles
Premium packages start from $29.99 0er month
2. GoLogin
GoLogin is similar to Incogniton in a lot of ways. It is also a new generation anti-detect browser and runs on modern technology. You get separate cloud storage for each profile you created. The browser also comes bundled with proxies.
Outstanding Features
Customizable fingerprint features
Cloud data storage
Profile sharing.
Pricing
The free package allows up to 3 profiles
Premium packages start from $24/month
3. Multilogin
Multilogin is a big name in the market. It has been around for about seven years. It has two browser types: Mimic (based on Chrome) and Stealthfox (based on Firefox). Both browsers have full functionalities. You only have to choose the one you are comfortable with.
Outstanding Features
Full fingerprint customization
One-click profile creation
Permissions control for team members
Pricing
No free plans offer
Premium packages start from €99 per month
4. Adspower
Adspower is a low-cost anti-detect browser that provides excellent service. Although it is new to the market, it is available in three languages: Chinese, Russian, and English. Adspower's pricing structure is quite flexible: Depending on your preferences, you can customize your profile and team settings, and your charges will be adjusted accordingly.
Outstanding Features
Support use of browser extensions.
Profile creation with cookies
Automatic proxy match
Pricing
The free package allows one profile
Premium packages start from $4.5 per month
5. Kameleo
Kameleo is an anti-detect browser that works well on mobile devices. It operates based on the base profiles configuration system. This means it modifies common fingerprints and models your profiles on them. It does not facilitate collaborative work or sharing of profiles.
Outstanding Features
Supported on Android and iOS
Local data storage
Unlimited profile creation
Pricing
No free plan offer
Premium packages start from €59 per month
6. Ghost Browser
Ghost Browser is powered by the Chromium web engine. It elevates its service by providing specialized workspace tools to its consumers. Folders, downloads, and browser history management are among the workspace features.
Outstanding Features
Has dedicated workspace features
Support Chrome extensions
Multi-proxy connections
Allows choice of permanent and temporary identities
Pricing
Free package
Premium packages start from $21 per month
7. X-Browser
X-Browser is an anti-detect browser by Smartproxy, a popular proxy provider. Consequently, It works well with proxies. It was designed for individual use. It lacks features like profile sharing and sync. However, it provides the standard features of an anti-detect browser — altering browser fingerprints.
Outstanding Features
Bundled with residential Proxies plus instant setup
Supports Chrome extensions and Firefox add-ons
Pricing
Free to use. Proxies, on the other hand, are not free.
8. SessionBox
SessionBox approaches its role as an anti-detect browser in a unique way. It functions as a workstation, allowing you to run multiple browsing sessions simultaneously. The sessions are isolated from one another. They each have their own set of browser fingerprints. This interesting approach makes SessonBox useful for one-tasks.
Outstanding Features
Constantly updated fingerprint database
Available as a browser extension (Chrome and Edge) and as a desktop app
Session Sync across multiple devices.
Pricing
Free for non-commercial use
Premium packages start from $8.99 per month
9. Undetectable.io
Undetectable anti-detect browser is a new entrant in the market. Within just one year of its arrival, it has distinguished itself with its features and constant software updates. It has every feature in a standard anti-detect browser and a responsive customer support service.
Outstanding Features
Unlimited profile creation
Local storage of profile data
Option for private cloud storage
Built-in cookie collector bot.
Pricing
Free packages allow up to 5 profiles
Premium packages start from $48 per month
10. Marketer Browser
Marketer Browser is a dedicated tool for digital marketers. It is an anti-detect browser with features that aid digital marketing. For example, it allows you to log in to several social media accounts at once. AI also controls its fingerprint manager. Thus, it is highly adaptive to changing web tracking tactics.
Outstanding Features
Automatic data checking and storage
Browser history management
Multi-proxy connections
Pricing
No free plans
Premium packages start from $38 per month
Conclusion
The benefits of using anti-detect browsers are immense. They are far more effective when used with proxies, as you may have noticed in some of the ones we discussed.
Anti-detect browsers will assist you in navigating the treacherous waters of internet privacy and managing multiple accounts. However, you should exercise caution when deciding which to use. Choose an anti-detect browser that suits your needs and be sure it is one you can trust.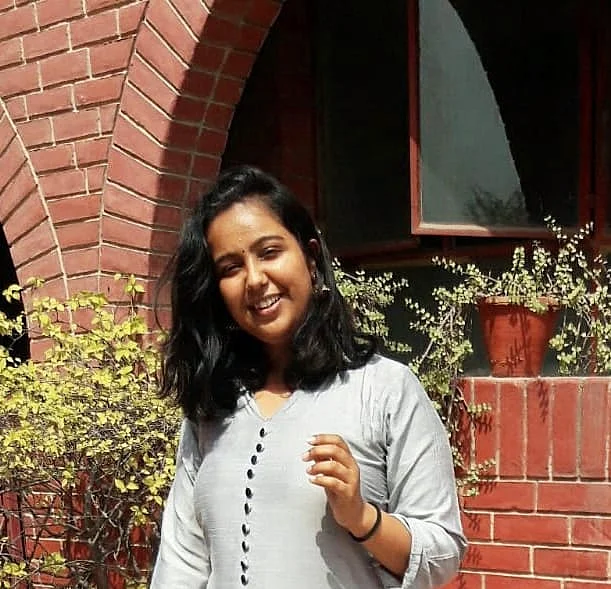 I am a passionate, adventurous, and insatiate learner who loves to write about the latest technology trends. My experience working in an MNC has motivated me to understand that there are certain niche requirements for writing strategically about brands' messages towards people's interests which I've mastered over time through trial and error of many projects under various clients across diverse industries. It is my honest effort to put my experiences and knowledge of industry towards readers.