Marketing automation tools are a great way for small businesses to save time and money with their online marketing efforts. In this post, we'll share the best of what's out there so that you can make an informed decision on which one will work best in your business needs!
What is a marketing automation tool and what are its benefits?
A marketing automation tool is a timesaver, automating the most time-consuming and repetitive parts of digital marketing. Tasks such as lead generation and nurturing, lead tracking, email and newsletter management, analytics, segmentation, personalization – all of these are automated by your marketing automation solution.
A marketing automation tool can do more than just save you time; it can help you save money as well. The following are some benefits of investing in a marketing automation platform:
Lower costs for paid advertising
By using automated processes that rely on behavioral data to target leads more effectively, you're reducing the risk of wasted ad spend. This means you'll be able to use fewer resources to generate the same number of leads.
The ability to accurately predict ROI
With all the data collected from your visitors and leads, your marketing automation platform can make accurate predictions about the cost-effectiveness of various advertising channels. This helps you make better decisions about where to invest your budget to maximize ROI.
Higher profits
Automated processes allow you to focus on high-value tasks that directly impact profitability. For example, if your marketing automation tool predicts an inbound lead has a high likelihood of becoming a customer, you can use this data to reach out immediately.
What are some best marketing automation tools?
The best marketing software for small businesses is those with an automation feature to streamline tasks and save time. So what is the right choice? Let's take a look!
As a Constant Contact company, SharpSpring is committed to helping businesses grow by providing them with innovative marketing solutions that drive revenue and improve customer experience. With the latest technology in place for lead generation as well conversion rates on sales transactions we can help you reach your goals of increased profits through our flexible contracts which include free 24/7 support from experts!
In today's fast-paced world where most people are always looking for new ways how they might be able to manage their careers more efficiently or work better together than before; This front runner never disappoints. Sharp spring offers small business owners exactly what he needs: sustainable growth outlook combined with an open architecture design which means all aspects like leads management tools research databases etc.,
Email marketing is an essential tool for e-commerce businesses, but most of the time it requires a lot of manual effort. Unisender is a solution for challenging email tasks. This is an all-in-one marketing platform for personalized email and SMS campaigns.
Tired of manually writing endless amounts of emails? Let Unisender do the job for you! They've developed ready-to-use email templates with personalized content, including automated follow-ups, scheduled and triggered messages, and many other useful features to help your business grow. Unisender is a cloud service that will manage all your marketing tasks in one place: from sending personalized emails to scheduling marketing campaigns and tracking their results. Our team has prepared a wonderful toolset that will help you save time and money on eCommerce marketing.
HubSpot CRM is a virtual database that allows you to store, organize and analyze all of your contacts. It's also known as a customer relationship management tool. It's a CRM software solution that allows you to do business anywhere, at any time, and from any device. HubSpot CRM supports you in your sales efforts by allowing you to keep and manage contact information, maintain relationships with clients, track marketing campaigns, set up automated email campaigns, and more.
The HubSpot CRM tool is designed to help you organize your content and view it in an easy-to-understand visual dashboard. You can sort your leads based on deals won or lost, appointments, specific periods, and more. You can use the HubSpot CRM integration to schedule automated emails, live chat, and much more. You can use the HubSpot CRM integration to schedule automated emails, With its ever-growing list of features that are designed for customer success, you're sure to be able to handle any marketing need! You'll even find it easy integrating with other popular services so your potential clients won't miss out on a single opportunity.
SendX is a complete yet affordable all-in-one marketing software for small businesses and startups that enables users to manage leads from top to bottom. They provide features like Lead Management, automation capabilities, Web Forms with unlimited emails sent every month on any plan! With 24×7 live chat support available around the clock (3000 different companies worldwide trust us!), you can't go wrong when choosing Send X as your preferred email service provider today.
The intuitive interface makes it easy to workflow through tasks quickly whether managing multiple campaigns or just sending one simple message – we've got what you need without breaking out into hives of irritation over-complicated dialog boxes. Unlike other providers who sell you only an email service or only forms but not both, we give you everything you need to stay organized and grow your business at an affordable price.
Picreel is a powerful tool that tracks web visitors' cursors. It helps to predict when an individual will leave the page before they do, triggering Picreeels pop-ups and even sending notifications directly on their phone! This allows you not only to stop shopping cart abandonment but also to increase conversion rates with ease by making sure people stay engaged as long as possible.
Picreel provides a friendly, easy-to-use interface for all types of WordPress sites. It's got pre-designed pop-ups that can be edited by anyone without any coding knowledge required – even those who are not experts on the topic at hand! You'll also love how quickly your website stats such as visits and conversions will show up right inside Picreels dashboard giving you full transparent insight into what works best with this awesome advertising tool.
The quick customer service team is always ready to help whenever needed through live chat 24/7 email correspondence or phone calls so there won't ever Be surprises when it comes time to try new things out.
Moosend is a cloud-based email marketing platform that lets you create, send, and analyze your campaigns. The solution is suitable for businesses of any size and includes an email template editor, analytics, and a drag-and-drop builder. The drag-and-drop interface allows users to design their unique templates from scratch or by editing pre-made templates. You can also manage multiple mailing lists, newsletters, and automated email campaigns.
The solution's automation feature allows users to set up multiple actions, such as a welcome sequence, purchase follow-ups, and lead scoring sequences. Users can manage which subscribers receive which emails based on specific actions they take, such as visiting a product page or making a purchase. The platform's built-in analytics tools allow users to track the performance of individual campaigns by tracking opens, clicks, unsubscribes as well as bounce rates.
Messenger Bot is the newest way to market your business on Facebook Messenger. With its comprehensive solution, you can automate chat sessions & sequence campaigns for a more personalized experience with visual workflow tools that help manage emails as well video tutorials & guides which will take away any hesitation about starting an account immediately. Save time and money by using AI when providing customer service or applying e-commerce opportunities; save humans from having too much work involved in sending messages out through this program while still needing assistance whenever necessary.
Engage visitors with media & customized content curation for improved conversions. Add that currently underused & undervalued interactive tool of messaging to strike meaningful conversations with people. Subsequently, forge lasting relationships with them. Analyze data with reporting & harness FB's popularity as a power booster for your business.
LeadFox is an automated lead generation & customer acquisition platform. It automatically generates leads for your business, engages with them through interactive forms and popups that can be set on any device including mobile phones or computers; it also has numerous email templates so you don't have to worry about sending out unsolicited emails! utilizing their professional marketing tools such as landing pages, form builder, popup windows which are designed by our team here at Lead fox.
This service will make sure all information collected from visitors gets stored in one place giving marketers more opportunities when converting potential customers into paying clients because now they're able to track everything related specifically what users look at while browsing through different web pages. Additionally, their first-class lightning speed support with experts ready to advise & guide is a great relief, especially for those novices out there! With various pre-configured templates & affordable pricing, a lot is going for LeadFox here.
The possibilities of communication with your customers are endless when you have HelpCrunch. With live chat, emails, and more it is easy to keep in touch without ever having face-to-face contact! You can also have branding options like color themes that will make them feel special or customized CSS styles for an individualized experience on their website every time they visit; these features not only promote journeys but provide valuable assistance too so no matter what needs arise there's always someone available who'll be able to aid users quickly. And don't forget about automated alerts which remind visitors about important messages such as updates/news subscribe buttons located throughout the site – this way we're sure all customer bases receive timely information straight into inboxes.
Engage, convert & subscribe/onboard customers with newsletters, targeted deals, activity-based campaigns for effective funneling. Pre-qualified leads can be pursued to encourage conversion conveniently, using the ergonomic interface. Infinite chats & subsidized rates make HelpCrunch an affordable option with nominal pricing.
Do you know what it feels like to have your conversions skyrocket? GrooveJar is all about that. They're able to boost visitor engagement by sending personalized emails and pop-ups, then follow up with auto-triggered messages tailored just for them! The integrated apps on their platform offer discounts as incentives for customers who buy something or share contact details so they can keep in touch after an initial outreach campaign has been sent out – not only will this increase sales but also provide an excellent customer experience which should lead people back more often than before.
The possibilities are endless with this custom URL builder. You can create your own URLs and themes to fit any taste or need! With the AI-powered replications, you have a perfect way of witnessing success grow on its own – just sit back while it happens before your eyes through reports that provide analytics data in an easily digestible form for easy insight into what's going well.
GreenRope is a revolutionary CRM/marketing automation tool that will help you to manage your entire business seamlessly. Whether it be sales, customer service, or projects; there's an option for everything! Offering features such as predictive lead analytics & opportunities combined with custom objects like eCommerce platforms.GreenRope has got what every operation needs in one place: landing page builder dripping campaign trackers email contacts all under centralized control which makes workflow management easy (and fun). Operational centers keep things organized while ticketing ensures no request goes unanswered
GreenRope offers a range of customized website cum graphic designs and email templates to help you on your way toward success. The design, branding & coaching from Green ropes are all equipped with marketing concepts more clearly understood by clients who will be empowered in developing strategies themselves while spending less overall money than opting out for an independent approach.
GetResponse is a popular and affordable email marketing solution for businesses of all sizes. Offering an intuitive user interface, this program provides users with the tools they need to create sophisticated campaigns that reach their target audience – from newsletters through follow-up autoresponders! The simplicity in design coupled with its versatility makes it easy enough even if you're new territory when it comes to online advertising; but don't worry because Getresponse has got your back. With over 350k clients on board already what's not impressive about them?
GetResponse provides the most comprehensive email marketing solution on offer with an extensive range of features, including flexible pricing options to suit your budget. They also have fantastic customer support available 24/7!
Engage Bay is a comprehensive marketing, sales & support CRM. It assists in acquiring leads from prospects who are interested and ready to buy or do business at any time of day–online 24/7 365 days! The platform also provides you with all the tools to nurture those potential customers until they become clients by keeping them engaged via email broadcasts for better delivery rates on offer emails (including automated funnels), landing pages tailored specifically towards individual audiences based on our data mining capabilities that will maximize ROI through more engagement opportunities between your brand and target audience members like never before.
With the help of automation, you can save time by automating tasks such as syncing intersystem data and canceling subscriptions. You may also manage social media posts or monitor customer activity levels to ensure that your rankings remain intact; live site messaging (to share updates) is an option for customizing SMS alerts according to demographic information which will Recognize potential customers with customized messages via their mobile devices!
With Adscale, you get the most out of your advertising money by automating and optimizing ad campaign spending on different platforms. It automatically creates & optimizes ads for Google to increase ROI while keeping prices competitive with a constant monitoring system that can tell when an optimization may need tweaking to meet performance metrics or circumstances changes. With this tool at hand, it's easy enough even if there's no experience necessary.
The algorithm monitors all relevant keywords so we don't have any downtime spikes which means more leads coming through our door. The tool uses statistical models & quality scores to gauge the effectiveness of your campaigns. Import inventory availability cum pricing & link with ads to ensure accurate harmonization of listings. Synergise the buying experience with keyword generators, reports, media library implementations & fraud protection.
ActiveCampaign's four steps to a successful marketing campaign are to automate, personalize and segment your efforts. The first two involve using artificial intelligence (AI) so you can customize the way messages are delivered while also manually crafting specific content for each recipient based on their interests or needs—this gives them more freedom than traditional mass mailings allow because it allows marketers access not just one but many lists of potential customers.
The next step is figuring out how best to approach these different groups by either targeting certain types of individuals with targeted demographic maps & goalsetting advertising via email placements. With easy-to-use tools, They make it possible for businesses of any size to take advantage of digital communication – no matter if they're just starting or have been around much longer.
MOBIT is an interactive mobile messaging & marketing automation platform. They guarantee delivery of messages by deploying first-class networks to send SMS or MMS, and maintain fidelity through a variety of services including Bundled handsets that can receive push notifications; seamless multi-app integrations with no loss in service user experience CRM for managing contact lists via segmentation applied automatically Seamless data capture from audience engagement using media-rich content on optimized pages Automated drip marketing based upon trend interactions triggered either manually (event-driven)or algorithmically which could be informed by social listening tools.
Furthermore, messages contain targeted keywords to maximize impact, promote engagement plus conversion, can be mass broadcasts & are economical. The interactive, mobile page can be curated with template-driven builders and unlimited content. Follow-up tagged visitors for a complete report on data law compliant reporting dashboards that provide live analytics in seconds! The flexible interface makes exporting easy so you have all your information at hand when it matters most
Conclusion
Many small businesses are still relying on manual processes when it comes to lead generation and nurturing. That's why marketing automation is such a powerful tool for growing a business. Tasks that used to take hours upon hours can be accomplished with just the click of a button. And it's not just about saving time marketing automation also helps you generate more revenue by helping you prioritize leads, increase your sales funnel conversion rates, and nurture leads to maximize your sales opportunities.
The only thing holding most small businesses back from fully implementing marketing automation is the cost. But if you're willing to invest, These are some marketing automation tools that can help you grow your business.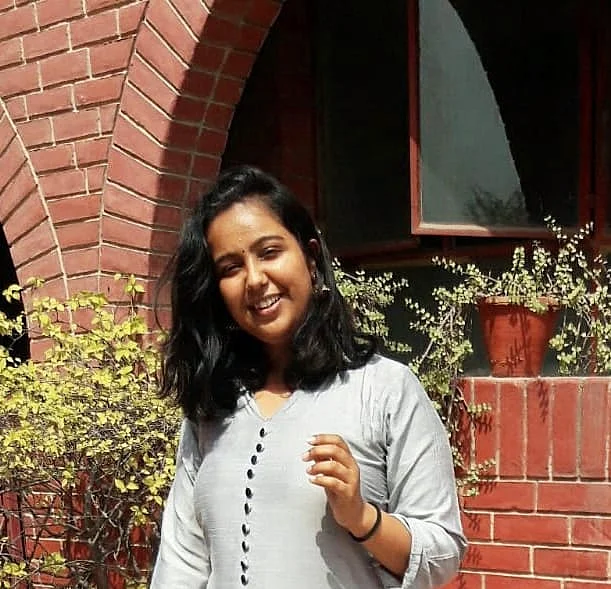 I am a passionate, adventurous, and insatiate learner who loves to write about the latest technology trends. My experience working in an MNC has motivated me to understand that there are certain niche requirements for writing strategically about brands' messages towards people's interests which I've mastered over time through trial and error of many projects under various clients across diverse industries. It is my honest effort to put my experiences and knowledge of industry towards readers.