There is a wealth of useful information available on the internet. Whether it's blogs, articles, white papers, infographics, videos, photos, or even listicles like this one, there's something for everyone!
Every minute, a massive amount of online content is created and consumed. The amount of data we generate every day is incredible.
With so much new information, we're sure to discover something intriguing to read and consume daily. However, with our hectic schedules, it's impossible to digest all of the amazing content we come across. We need a location to keep all of this information and return to it when we have free time. That's where bookmarking comes in, allowing us to save stuff that we'd like to revisit at our leisure without fear of losing it.
The advantages of bookmark managers are that you may read your stored content whenever you choose, eliminating the need to seek it again.
But what is bookmark manager software exactly, and why should you care? Let's take a look at what bookmark managers are and why they're important before diving into a list of the top bookmark managers available.
What is bookmark manager?
You may add several different websites to your bookmark lists in browsers like Chrome, Firefox, and others over time. Despite your best efforts to arrange your bookmarks into folders and subfolders, you may find yourself with a large, disorganized list of sites you wish to remember or revisit later.
Bookmark managers can be in handy in this situation. Bookmarks let you keep track of things on the internet, such as apps you need to investigate, sites you need to visit frequently, articles you want to save for later, and so on. Bookmark managers allow you to save and organize your stuff to access or use later.
They let you access all of your bookmarked online pages from any web browser on any device with an internet connection.
Best Bookmark Manager to Save and Organize Links Online
1. Elink.io
elink.io is a cutting-edge bookmark manager that lets you save bookmarks from all over the internet. Save links to articles, blogs, videos, cloud files, social media posts, white papers, and more!
Not only can you store stuff fast using elink's smart browser addons. The finest aspect is that you can personalize how your weblink is preserved. You can adjust the title and description, as well as choose an image that best fits your material. This is a clever method to customize each link and include your annotations.
Elink has you covered when it comes to organizing your bookmarks! You'll never lose the best of the web again thanks to the ability to add tags and arrange your bookmarks across folders and subfolders. Your Bookmark Library is where you save all of your bookmarks. Use elink's smart search to find titles and descriptions across folders, tags, dates, and different visual bookmark views, among other things.
One of the most useful aspects of elink is the ability to group and organize your web links into collections that you can share with others! The best thing is that elink's browser extensions allow you to keep updating previously published information.
Elink is a unique bookmark organizer that may be used individually or in groups. Bring your team together and start smartly saving, sharing, and producing content!
2. Evernote
You don't need a third-party bookmark manager if you're currently using a note-taking app like Evernote because these apps have a bookmark collecting function. Evernote has web clipper capabilities that allow you to simply capture bookmarks without any difficulty. You can store the links as bookmarks, HTML files, or even complete articles as PDFs to read offline.
Because the tool is a great note-taking app, it has a very well-organized structure. You may use tags, create folders and subfolders, and more. You can even build internal links to the document, allowing you to create your own Wiki of bookmarks. Overall, the app is excellent and can easily manage all of your needs.
Features of Evernote
Sync and organize everything.
Tasks. Web Clipper.
Calendar.
Templates.
Scanning of documents.
3. Chrome bookmark manager
Chrome Bookmark Manager is a straightforward Chrome Extension that efficiently saves web pages. It works with Google Search, making it simple to sort through all of the files on the search engine.
Chrome Bookmark Manager is extremely user-friendly. Simply open Chrome, install the extension, and begin saving immediately. You don't even have to use your Gmail account.
Features:
Search: The new Bookmark Manager not only searches the title and link but also the saved web page's actual text.
Design: Each bookmark is a tiled card with a featured image, neatly arranged in a grid.
Organization: Auto-folders is a new function that allows Google to go through your stuff and recommend folders for you.
Saving: The procedure for saving new bookmarks is the same as before. You can see the featured image, and the headline, and save it to a specific folder by pressing Ctrl/Cmd+D or clicking the star in the URL bar.
4. Dropmark
Dropmark is one of the most visually appealing bookmark managers currently available. Users can preview their saved collections by dragging and dropping their files into the dashboard.
Users may arrange images, videos, audio, and even gifs in various folder categories for easy access with Dropmark. Another fantastic feature of Dropmark is that it displays your collection as a slideshow, making it ideal for presentations.
Features:
Collections help you keep track of everything you save without becoming a chore.
Tags let you locate exactly what you're looking for quickly and easily.
The import tool makes gathering information in Dropmark a breeze.
Slideshow mode ensures that your collections are always ready to exhibit.
5. Raindrop
Raindrop.io is a modern bookmark organizer with a simple interface. Raindrop.io makes it simple to keep your sources organized by allowing you to bookmark an article, photo, or webpage in a separate folder or subfolder category.
It includes a unique search tool that employs a tag system to allow you to quickly search through your bookmarks and organize them by tag. Raindrop.io makes saving photographs a breeze. Simply right-click the image and pick save to Raindrop.io from the menu.
Raindrop.io has Chrome, Firefox, and other popular web browser extensions. It's also accessible for iOS, Android, Mac, and Windows devices as a mobile or desktop app.
Features:
Clip articles, photographs, videos, and pages from the web and apps to create bookmarks.
Organize bookmarks into groupings and assign tags to them. Give each collection its appearance and feel by adding a custom icon, and save bookmarks with a screenshot or cover so you can discover them quickly.
Collaborate discreetly with colleagues, friends, and family on collections, or make them public and share them with the rest of the world.
Sync with all of the devices you use daily. You may also import bookmarks and other services from your browser.
6. Diigo
Diigo is a multi-tool for managing personal knowledge. It substantially increases your productivity and workflow simply and naturally.
Create a cloud-based personal library with links, pages, notes, and photos that will never be lost and can be accessed from anywhere. Those digital highlights, sticky notes, and screenshots you added while browsing the web will, of course, automatically be saved to your library.
Features:
To read later, save links to archived webpages.
As a reminder, add highlights and sticky notes to a webpage.
Access from anywhere with an iPhone, iPad, or Android device.
Share annotated pages on Twitter, Facebook, and Google Buzz.
Form groups to pool information, share resources, and curate material.
7. Toby
Toby is a relatively new bookmark organizer on the market, but it has quickly garnered a lot of traction because it provides a free tier as well as some premium capabilities. Toby may be used locally to bookmark and organize your links, but if you create an account, you can enable sync and access your bookmarks from several devices. Apart from that, you can simply drag all of the open tabs into a folder to build a collection of bookmarks. There's no need to jump through hoops to bookmark and manage all of your tabs.
On smartphones, you can use a web browser to access all of your bookmarks. Overall, if you're searching for a new bookmark manager that's packed with useful features but doesn't break the bank, we'd suggest Toby.
Papaly.com is a personalized start page that serves as your all-in-one bookmark organizer. With step-by-step instructions, you can sync your bookmarks quickly and easily! You may access your bookmarks from any device with an internet connection. On Chrome, get one of the best productivity tools! You can use Papaly's features such as:
Distribute and publish
Create a shortened link to the board you want to share. You may also post your board on social media profiles and other platforms.
Private boards and co-ownership
Share and invite others to join your public or private board.
Reduce the number of open tabs and save memory
Try out their pack and unpack tool for your current tabs. This will help you save memory in Google Chrome while also storing your tabs in the cloud.
Ability to disable new tab and search results
This feature is not accessible in any other Chrome Extension or Bookmark Manager.
Social bookmarks
You should be able to connect your social media accounts so that you can access them all from one place.
9. Pocket
Pocket, dubbed the "save button for the web," is a popular bookmark management program that allows you to save articles, videos, and practically any other web content that you want to read, view, or share later in Pocket.
It also functions as a content discovery platform, allowing users to browse through fresh content published by big publications and other content creators or curators. Pocket provides mobile apps and a responsive website that works on any platform. You can also view material while traveling! It's an excellent app for gathering material to read later, especially while you're on the go.
Pocket is available on all main platforms (iPad, Smartphone, Google Chrome, etc.) as an app or a web plugin.
Features:
Images, links, and videos from the web and mobile apps can be saved.
Read articles whenever and wherever you choose.
Use tags to organize your saved things.
Buffer, Facebook, Twitter, and email are all great ways to share links.
Apps are available for iOS, Android, Mac, Windows, Kobo, and the web.
10. Bookmark Ninja
Bookmark Ninja is one of the most powerful bookmark managers available today. This is a feature-rich bookmark manager designed for power users with a high number of bookmarks to manage. Bookmark Ninja, as one would expect from a bookmark manager, allows you to access your bookmarks from any device. By default, all of your bookmarks are private, with the option to share them. Another advantage is that you can quickly import bookmarks from other services.
It's also simple to make a bookmark. Simply click on the "Add to Ninja" button to save the bookmark. You will have the opportunity to attach the list, folder, and tags to the bookmark before saving it. It guarantees that your bookmark is saved in the correct location. Finally, a quick search function allows you to quickly search your bookmarks by name, tags, and other criteria. Bookmark Ninja is a robust bookmarking tool that you should consider if you are a power user.
11. Lasso
Lasso does more than just handle bookmarks. It is actually a cloud-based bookmark manager with web research and content curation features that let you work with others and share your online-curated information. Similar to enlink.io, it also offers a variety of functions and organization functionalities for ordinary bookmarking purposes aside from web research management.
To start, you have access to the typical set of capabilities for saving items for later, as well as the ability to filter and categorize objects and locate them using a straightforward text search. You can construct your own collection based on various categories, examine all of your bookmarked stuff using various view settings, and create a page to highlight your collection once you enter the advanced feature zone.
Features
Organize in collections ·
Share with clients ·
Publish collections ·
Team collections
Filter, search, and sort ·
Integrates with slack
12. netroStation
netroStation is a visual bookmark manager that helps you organize and save a large number of links for usage on various projects, resources, and personal use. It allows you to tag, categorize, and organize your links so you can easily find them when you need them. netroStation also provides a search function so you can quickly find the links you're looking for.
13. Toast
The adaptable Toast system was created especially for restaurants and the food service sector. This system, which includes capabilities like online ordering, delivery, takeout, mobile app ordering, contactless payments, and the purchase of e-gift cards, is made to assist restaurant operators in quickly adapting to shifting market trends and customer expectations.
Toast is a safe and secure cloud-based platform that offers new feature updates and enables users to view restaurant data on any mobile device, wherever they are. With the help of its robust reporting and analytics package, restaurant management may find ways to reduce costs, spotlight menu items that are most popular, and do much more.
This system can facilitate restaurant operations and inventory management. The Toast app can be used on any Toast terminal or mobile device to update the menu as needed, such as with the addition of daily specials.
Toast Go, a line of portable tablets, allows servers to take payments and use tableside ordering tools. Users of Toast's POS solution may also keep tabs on bar bills and check-up drink recipes, which enhances the general client experience.
Features
Inventory Management
Reporting & Statistics
Multi-Location
Activity Dashboard
Point of Sale (POS)
14. GoLinks
You can access all resources within your firm using GoLinks. Golinks that are human readable go beyond digital. Talk about links in the hallways or during meetings. Use golinks to publicize upcoming company events or make sure announcements are seen by the right people. From your dashboard, you can view and manage all of your company's golinks. It's simple to keep track of everything thanks to changelogs and usage patterns.
Broken Link Notification
URL Shortening
Link Branding
Link Analytics
15. Tixio
Additionally, you can create brevity notes and embedded web pages. Additionally, Tixio will sync your data from Dropbox, Google Drive, and other cloud storage providers to construct the wiki you require if you already have a wiki but need some assistance.
Your staff can better concentrate by using Tixio Analytics. You will find what you're seeking for more quickly using Tixio's unified search.
Features
API
Data Export
Data Import
Notifications
Scheduling
16. Rewind
You likely have too many bookmarks if you're like the majority of people. Finding the ones you need when you need them can be even harder than keeping track of them all. In this situation, Rewind is useful.
The greatest bookmark organizer for Google Chrome is Rewind. It is the perfect option for anyone who wants to manage their bookmarks because it is cost-free, simple to use, and has a variety of functions.
Features
Your bookmarks are automatically converted into thumbnails by Rewind so you can quickly find the one you want.
Even if you can't recall the precise URL, Rewind's robust search feature can help you locate the bookmark you need.
Your bookmarks are automatically sorted by date in Rewind so you can access the most recent ones with ease.
Rewind displays the bookmark you saved today, one year ago at the same time, the year before, and so on, on the page, you are currently viewing.
17. Booky.io
Users can store their favorite bookmarks online with booky.io, a bookmark manager. One may simply access the app from any location at any time, and it is quick, simple to use, and configurable. This application allows users to save all of their favorite links to private bookmark pages that are only visible to them. The links can be easily arranged into a variety of customisable categories and dashboards. In addition, users have complete mobile support, enabling them to use the application on either their desktop or mobile device.
Depending on the browser they are using, users can add this web software as a Bookmarklet or Chrome Extension. In addition, one can effortlessly import and export their current bookmarks between all the major browsers.
18. Pinalist
Pinalist is a great choice if you're seeking an all-in-one bookmark organizer. Your bookmarks, links, and notes are all accessible and manageable on your desktop or mobile device from any location. Plus, it's easy to find the specific information you're looking for. It is a very flexible tool because you can search by keyword, tag, and criterion, as well as sort by those.
The program is simple to use and has an intuitive user interface. Additionally, it is compatible with Google Chrome, Microsoft Edge, Mozilla Firefox, and Opera and comes with a browser extension. Check out Pinalist if you're seeking for a better method to manage your bookmarks. You can save time and maintain organization with its aid.
Features
Sharing your bookmark library with others is possible.
Support for browser extensions.
Options for advanced searching, filtering, and sorting.
19. Google Bookmarks
It's likely that you already use this bookmark manager. One of the most popular bookmark organizer apps available is this one. You can count on it to give top-notch functionality for simple bookmark management since it is from Google. For Google Chrome, there is a browser extension available.
Even Mozilla Firefox can take advantage of it. You can save your collection on a cloud server with this bookmarking tool. It contains a bookmarklet function that enables you to add web pages with labels and notes.
Features
Each and every bookmark kept in the cloud
Add labels and notes to the bookmarks.
Simple to use
20. iCloud Bookmarks
iCloud Bookmarks is our best alternative after that. Because they can simply sync all of their bookmarks throughout all of their Apple devices, this bookmark organiser is primarily designed for Apple users. You can now combine your bookmarks from Chrome, Firefox, and Internet Explorer with your Safari bookmarks.
Features
Syncing across all of your Apple devices
Sync bookmarks between Internet Explorer, Firefox, and Chrome
21. URL Manager Pro
With the help of the feature-rich application URL Manager Pro, you may manage your bookmarks without the use of a web browser. However, you may utilise your bookmarks with any online browser, including Firefox, Safari, Chrome, Edge, Chromium, Safari, Chrome, and a plethora of others.
You may use drag and drop to manage your bookmarks in URL Manager Pro. You can also give your bookmarks tags, notes, or colors. Users of URL Manager Pro can build bookmarks, add comments, create folders, move bookmarks to folders, copy URLs, email, and print bookmarks, among other features.
The application allows for periodic automated saving. Additionally, you can make backup copies of the documents you bookmark.
Next, URL Manager Pro has a practical user interface. But the creator offers helpful customer service if you run into any problems when using this software.
Features
System-Wide Access: Using a Menu Extra, you can access your bookmarks in any program. You can use Spotlight to look for them.
Integration: The menu bar of the browser and the Dock both provide access to your bookmarks.
Accessible: Your bookmarks are kept in intuitively manageable bookmark files provided by URL Manager Pro. No need to look through folders of browser options to find your bookmarks. Your bookmarks can be quickly saved to Dropbox or iCloud.
Authenticate: URL Manager Pro can discover duplicates, broken links, and relocated web pages.
History: URL Manager Pro will maintain a record of each web browser you use while browsing the internet.
Conclusion
Thank you for reading our list of the best 10 bookmark managers for 2022! We hope that this article has helped you find the perfect bookmark manager for your needs. Make sure to check out each of the products mentioned and decide which one is right for you. If you have any questions, please feel free to leave a comment below or contact us directly. We would love to hear from you!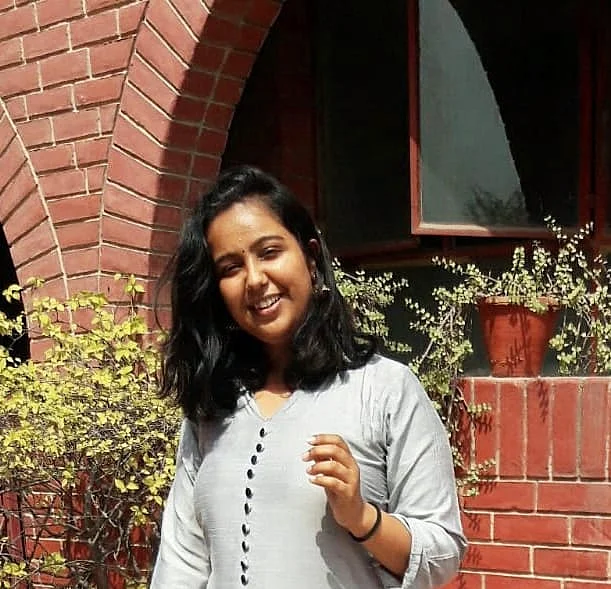 I am a passionate, adventurous, and insatiate learner who loves to write about the latest technology trends. My experience working in an MNC has motivated me to understand that there are certain niche requirements for writing strategically about brands' messages towards people's interests which I've mastered over time through trial and error of many projects under various clients across diverse industries. It is my honest effort to put my experiences and knowledge of industry towards readers.