Content is one of those buzzwords that often gets thrown around these days. Whether it is Instagram, YouTube, or even Twitter – the entire world runs on content. Especially in the world of marketing. But what is content marketing?
It is a form of strategic digital content marketing that aims to use valuable content to inform, educate, and inspire an audience.
In the times of the internet and social media, content has found a solid footing in the video, audio, and even written forms. Content Marketing aims to create value using these forms. Good content marketing practices include creating engaging and informative pieces, measuring the effectiveness of your content, and continually building on your success. In recent trends of digital marketing, 90% of marketers implement content marketing in their marketing plan.
Types of Content Marketing
Content Marketing involves creating value out of several different forms of content.
According to research by HubSpot on global browsing trends, content consumption is going increasingly digital, with over 79% of audiences relying on website content today, compared to 2 years ago.
Read on to acquire an idea of what creating such content may entail.
Blogs, E-books, and Infographics
Blog publishing is the most popular type of content marketing. If a company does not already have a blog, they need to start one immediately.
Blogs contain a wide range of information and are the most innovative way to increase traffic to a site.
Blogs contain more sustainable and long-term content produced by a brand. It is necessary to ensure that the blogs are consistently uploaded while maintaining quality caution.
HubSpot, for instance, straddles this line perfectly. They combine infographics into their blog posts themselves. Bloomberg and Medium are other excellent examples of successful blogs that are used as strategic marketing tools.
Similarly, E-books are a combination of blog posts and infographics that take content distribution to the next level. Depending on the marketing budget, a company can opt for e-books as a source of free content distribution.
Video
In the age of 30-second reels and YouTube shorts, video content marketing is undoubtedly the easiest way to appeal to the masses.
According to HubSpot, over 55% of consumers thoroughly consume video content, with another 32% skimming through it.
It is essential to note that video content is quick, easy to digest, and a visual piece of information. Hence, people are highly receptive to the form.
Despite being an OTT streaming platform, Netflix produces additional short-form video content to keep its user base engaged despite the high pricing.
They implement this by posting content about new or trending shows on their IGTV, YouTube channels, and even in the form of an option called "Fast Laughs" on their app.
Social Media
Social media content marketing is the cheat code for advertising. According to MarketingSherpa, 33% of Millennials identify social media as the primary medium for communication.
Once you lock in a user base and post consistently on your channels, you are bound to find success through social media.
Mad Over Marketing or MOM are marketing and branding initiatives that operate solely through Instagram. Their entire selling point rests on their effort to spread awareness about the more obscure advertising techniques used worldwide.
They have acquired hundreds of thousands of loyal followers who depend on them solely to get their marketing tips. So much so that they have even managed to find subscribers to several paid marketing courses.
Tinder and Bumble also take a similar approach. They invite influencers, actors, artists, etc., to share their own quirky dating-app stories through posts on their Instagram feed.
This encourages common people to try out virtual dating. An idea that most people are still quite wary of. Plus, the plethora of fun content like this is always a welcome addition to a largely monotonous day!
Audio/Podcasts
Podcasts are an excellent way to tell a story. And a story is what lies at the core of a successful marketing campaign.
Podcasts are becoming increasingly popular these days. People like listening to high-quality content while at work, driving home after a hard day, or working out at the gym.
To start a podcast, you'll need to develop a captivating, story-driven idea that will entice your audience enough for them to stick around.
Dive Studios, for example, is the one-stop destination for all K-content. What's better? The stars themselves tell the stories.
Whether it is The K-pop Daebak Show with Eric Nam or Get Real with Ashley, Peniel, and BM – fans are bound to tune in. All because of the excellent storytelling and natural weaving of promotional material.
Dive Studios does one even better and puts out their podcasts on audio and video distribution channels, like the Dive Studios app, Spotify, and YouTube, to reach an even bigger audience.
How to Develop Engaging Content
There are a few different strategies to be employed in order to drive traffic, build brand awareness and increase sales.
While a bunch of older content like blogs and e-books can be repurposed, there also must be a consistent output of original content from time to time.
Let us move step by step to understand how a brand can do that successfully.
Settle on Your Topic
The first step to creating content is deciding what the topic will be. This can, at times, be a challenging task.
Once you've exhausted your personal idea bank, there are a few ways to come up with a solid topic.
Step Into the Audience's Shoes: This is the first thing you should do when working on a fresh batch of marketing content. The audience is the target. That is always where you should start – by visualizing yourself in their place.
Ask Around the Office: Any marketing Individual is bound to fall into a rut. Creativity can be exhausting. That is when you reach out to your co-workers and ask them to pitch in. Who knows, Rita from Finance might have the best blog ideas!
Use Social Media Polls and Questionnaires: In addition to your company, you can also reach out to your audience directly.
Use social media polls and google questionnaires to collect their opinions and then create a strategy around the best ideas. Sure, some may be absolutely worthless, but you'll always find some gems for answers!
Hybe Corporations' media venture, Hybe 360, responsible for a lot of the content produced on "Reverse," has successfully utilized this. On several episodes of the variety show Run BTS, they have used answers and polls collected from fans of the band BTS to create engaging video content with the artists.
Customize Your Content for the Platform
Content Marketing is all about strategy. You need to customize your content as per your audience and platform.
Customize your content according to the long-form and short-form platforms.
Use long-form content for Facebook, Blog posts, and LinkedIn up to a certain extent.
Short-form content can be used to dissipate information on social media sites like Twitter.
Video Scripting is another crucial aspect of Content Marketing. Create outlines of the video content that you intend to post.
Moreover, stay updated on all of the obscure and meme-worthy reel trends. Trust us; they go a long way to making your brand memorable.
Even after having all of these insights, content development can be a bit of a hassle. That is when you can reach out to content marketing services like WrittenlyHub.
They can simplify content marketing in digital marketing by curating and creating content based on your guidelines and brand voice. They can assist you in achieving your content marketing goals. Moreover, you never have to worry about consistency again!
Picking the Perfect Title
The title is the key attraction of your content. The title of your blog or other material can have a significant impact on its performance. Approximately 8% of people use search engines to find answers to questions. Hence, if your blog's title includes a question, it will most likely receive more clicks. To create a perfect title, you can use an online headlines generator tool.
Distributing Your Content
Now that your content is ready, you need to ensure that it gets a decent amount of exposure to your target audience. How do you do that?
Let us walk you through it.
Share your content via email lists and keep them personal sounding. Human beings are emotional animals who are most likely to be drawn to relatable things.
Tip: Use an eye-catching subject line like "Hey, we missed you!" or "Do you have plans this weekend?" to pull them into reading your blog.
Customize information and campaigns according to age groups. Different content appeals to different people. Don't be scared to experiment and form content based on popular interests among various age groups.
Encourage your user base to switch on their social media alerts in the form of a CTA.
Create Bite-sized, easily digestible versions of long-form content for distribution on social media.
Post consistently and maintain engagement. Don't leave your audience hanging. Give them content that they can consume periodically to keep them interested in your brand.
Summing Up
In this article, we have discussed the different types of Content Marketing and their purpose. Moreover, we have mentioned how to master content creation for digital marketing.
We have also given you a step-by-step guide on how to ace the content creation aspect and provided you with resources and examples to help you on your journey.
Now that you are armed with the basics of content marketing, don't be afraid to explore outside of your comfort zone. Or even repurpose older content that is relevant!
All you need to do now is Create, Curate, and Convince!
About Contributor
Vyshnav NairVyshnav is an avid marketer at WrittenlyHub with a keen interest in content and SEO. He's leveraged the power of content marketing for several clients across the globe. Besides his expertise in off-page SEO and content planning, he's also building his knowledge of blockchain, cryptocurrency, and web3.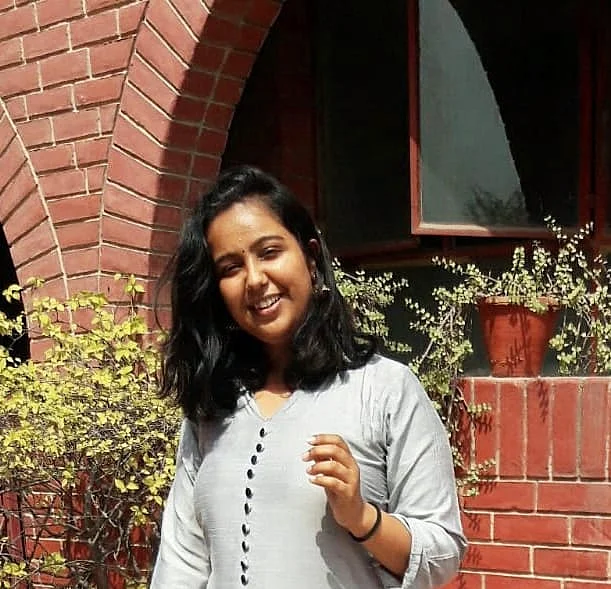 I am a passionate, adventurous, and insatiate learner who loves to write about the latest technology trends. My experience working in an MNC has motivated me to understand that there are certain niche requirements for writing strategically about brands' messages towards people's interests which I've mastered over time through trial and error of many projects under various clients across diverse industries. It is my honest effort to put my experiences and knowledge of industry towards readers.