SE Ranking is a cloud-based search engine optimization (SEO) platform suitable for medium-sized marketing and software companies. It offers keyword position tracking, competition analysis, backlink tracking, website tracking, social network management, reports, and more. As one of the best SEO tools, it provides several benefits to its users including keyword suggestions and groups, marketing planning features, website, and SEO on-site monitoring, keyword tracking, and backlink tracking. SE Ranking can check organic and paid keywords and users can organically compare with paid traffic. Users can add up to five competing websites to see how the selected keywords rank. Users can also maintain a list of the ten automatic top competitors determined by SE Ranking.
Benefits of using SE Ranking
SE Ranking is the leading platform for SEO management. It provides a comprehensive suite of tools for monitoring and analyzing your rankings, maintaining your website, and keeping track of your competitors. Want to attract more customers with organic search? Wondering how you can keep all the factors that keep your site's rankings under control? Create a solid SEO and marketing strategy with tools designed for every conceivable optimization task. With a solution like SE Ranking, you know what to do in every step. Let's have a look!
1. Collect the right keywords for SEO
The very purpose of keyword research is to help you understand more about your audience, their needs, and how they look for information online. Once you start researching keywords, it's important to find out how you can use them to create a strategy that will bring high-quality traffic to your site.
Here are some of the main benefits of using the SERanking keyword research feature
Expand your keyword list with similar, relevant, and long keyword
Find out all about the keywords your competitors are targeting in organic and paid search
Get your audience to your site by focusing on relevant search queries
Analyze each keyword according to the main parameters of SEO
2. Know how your pages are ranking for your target queries
Keyword Rank Tracker by Se Ranking is a powerful feature to quickly and easily check your website's rankings for target keywords in the most popular search engines and local directories.
Get accurate keyword ranking data for your website and any number of competitors, including:
Which keywords bring the most traffic to your website;
Where you rank for each target keyword;
What are the peaks and lows in rankings;
Whether there is upward or downward movement in rankings;
The best way to use Keyword Rank Tracker is to set up your project, add all the keywords you want to track and choose the search engines where you want to see how you rank. In just a few minutes, you'll get a report with all the information on your current rankings.
3. Dive deep into any site's backlink profile
If you are looking to improve your search engine visibility and want to know how many backlinks your website has? Or maybe you want to check on your competitors' backlinks or spy on their link-building strategy?
then the most effective one is SERanking's Backlink Checker. This tool makes it easy to dive deep into a domain's link profile, analyze the value of each link and uncover your competition's link-building strategies.
SERanking Backlink Checker allows you to:
Analyze referring domains, linked pages, anchor texts
Create a value for each backlink
Spy on competitors to find out where backlinks come from
SERanking's Backlink Checker is one of the best tools for in-depth analysis of links, which is why it is our recommendation for you to give it a go.
4. Focus on building up your backlink profile
The SE Ranking backlink checker tool allows you to see the state of your backlinks, analyze the number of new and lost links, and identify the bad ones. You can also view information about external links and internal links.
The Backlink Checker analyzes all the incoming links to your website and provides a full report on them. The tool helps you understand what websites are linking to your site. It also enables you to check which pages they link to and how relevant those pages are. You can view information about anchor texts in addition to anchor elements like images and form buttons.
You can find out which of your web pages has more backlinks, whether there are any domains with a high number of referring domains, as well as view statistics for each URL on your website.
The main feature of this tool is that it enables you to track incoming links to your site from other sources and compare them with your competitors' links in real-time.
5. Be in the know about competitor marketing strategies
Competitive research is a key to the success of any business. Knowing your competitors' marketing strategies, ads and tactics will help you create a more efficient marketing plan for your company.
SE Ranking's competitive research feature allows you to get a full picture of your main competitors' marketing strategies. With the help of this SEO software tool, you can see the dynamics of their website traffic in organic and paid campaigns. You will know which keywords are being targeted by your competitors, which competitors are newcomers on the SERP and how they rank among each other.
Also, you will receive a complete list of questions that your competitors target to find out what their goals are. This data will give you a clear understanding of what keywords you should use in your content to outsmart them.
6. Make search engines fall in love with your site audit
Your website is constantly changing and growing. It's a living, breathing thing that gets better, hopefully, over time.
But what if all those changes are going in the wrong direction?
How can you tell whether your site is improving or declining?
Well, one of the best and easiest ways to do it is by running website audits with an SEO tool like SE Ranking.
Why run website audits?
A website audit will help you answer all those questions. It will Run a website review and find some major and minor issues that prevent your site from being ranked high. Quickly optimize your site with suggested fixes. Compare audit reports to find out what worked and what didn't with this search engine optimization tool. Find competitors' weak points and use them to win the top positions in search results.
How does website audit work?
The SERanking auditing tool analyzes your website structure, code, content, URLs, and other aspects of on-page optimization. It also checks for broken links, robots.txt file problems, etc. This helps you to see the overall performance of your website in organic search results and detect possible errors that can affect its ranking in search engines like Google.
7. Check how well a web page is optimized for a certain query
Check how well a web page is optimized for a certain query with SE Ranking with the help of an on-page SEO Checker
The On-Page SEO Checker tool allows you to easily monitor your rankings and find some recommendations on how to improve your website's performance.
Page optimization for target keywords is one of the fundamentals of SEO. And this checker is a great way to determine whether you meet all requirements while optimizing your website.
Get a detailed report on how well a particular site is optimized. Download the list of required fixes and recommendations and Check the key parameters of your URL to display correctly in the SERP.
8. Get notified if anything changes on your website
You have a website. You work hard to maintain it — you add new content, optimize it and update the information there. By doing this, you increase its popularity, improve your site's search engine ranking and indexing.
But what would happen if someone changes something there? Even if we are talking about a minor change?
For example, there are cases when hackers can change your website content and add some malicious code to it. In this case, you will face a lot of problems such as:
– Your site's reputation will be damaged;
– The search engines will lower your ranking;
– The visitors will not be able to find your website;
– You will lose customers;
SE Ranking's Page Changes Monitor is a feature that allows you to track changes on your site. If the page's status or content has changed, you will receive an automatic e-mail notification.
The tool can help you:
Track changes made by competitors on their websites
Monitor the status of important pages, e.g., with content that is updated every day or week
Track changes to your website in real-time
What's more, if you are a Webmaster who manages several websites, this tool will help you keep track of multiple sites at once.
9. Get detailed SEO progress reports sent right to your inbox
If you're looking to grow your business and promote your website, a good SEO rank tracking tool is indispensable. However, it's not just about ranking – what you need is a comprehensive SEO reporting feature that allows you to keep track of all your SEO activities and metrics. Reports are the way to take a deeper look at your SEO and marketing efforts. They also help you keep track of the results.
With SEranking, you can easily generate custom reports and send them to clients or colleagues regularly. All that is needed is to set up report templates, add email addresses, and choose the frequency of sending. The reports will be automatically sent to the email addresses you have specified right on time.
This way, you will not only save time but also maintain a constant dialogue with your clients.
Infographic: Key Benefits of Using SE Ranking
Conclusion
Agencies can benefit from using SE Ranking, particularly if they focus primarily on SEO agency services. However, small agencies might also find value in using the tool for some of their clients who would typically be small businesses. In that case, small organizations may not have large teams of content writers and link builders to manage the strategy and execution of their SEO efforts like larger companies do. Regardless of what type of organization you run or what your job entails, it's important to continually test new approaches, tactics, and strategies for managing the complexity of SEO.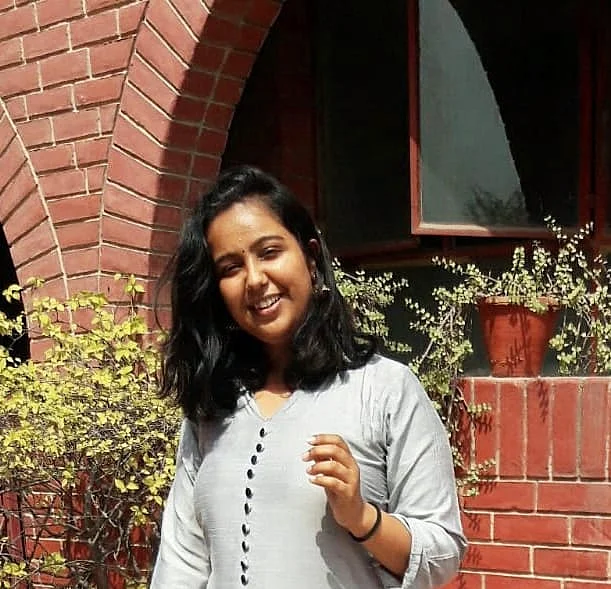 I am a passionate, adventurous, and insatiate learner who loves to write about the latest technology trends. My experience working in an MNC has motivated me to understand that there are certain niche requirements for writing strategically about brands' messages towards people's interests which I've mastered over time through trial and error of many projects under various clients across diverse industries. It is my honest effort to put my experiences and knowledge of industry towards readers.