With the rise in popularity of Google's algorithms, more people are looking at ways to rank higher on search engines. However, there is no simple answer as to what software will work best because each person has their own set of preferences when it comes down to how much time they have commitment-wise or if they want an even simpler interface with fewer features than possible via other options available today.
Finding perfect SEO software for your business? With all the SEO Software on offer, how do you know which one is worth investing in? In this article, we're going to explore how to choose the right SEO software or tools for your business.
1. Basic functionality of SEO software:
There are many benefits of using SEO software to analyze your website. But before selecting an SEO tool you need to at least the basic functionality of SEO Software. SEO software can provide you with top traffic resources, keywords research, your top traffic pages, performing keywords, website authority, your competitors, user behavior with your landing pages, and much more. After knowing these basics you can easily find out what actually you need.
With the help of SEO tools, you can enhance your online business without wasting your time and money. These days many modern SEO software programs offer PPC analysis as well so it's easy for businesses like yours to run successful advertisement campaigns online through any given engine like Google.
2. SEO software pricing:
If you want to run an SEO-friendly website that ranks well with Google, then the best way is by using the proper software. There are many SEO tools out there that can be costly to use. However, if you want a successful website then this is necessary for your business and it will help keep costs low by only needing basic functionality in an affordable monthly fee or price range of $50-200 instead of paying more depending on what features need to be added onto the software package itself. You can avail free trial of this software to know what they are providing and how much is worth it for your business.
A great way around these high-priced items would just involve analyzing how much room we have available inside our budget before investing any extra money into them so don't feel pressured when making decisions but rather think strategically about it.
3. Key features an SEO software:
Which is the best SEO software for your business? You can tell which ones are good by looking at their features. It is important to have features such as keyword research and related keywords. In addition, you should also compare the tools' functionality with each other in order not to get fooled by an imitation that doesn't do what they claim or offers no help at all when trying to set up your campaign correctly starting from scratch which has been seen before on some occasions where people purchases these types programs only expecting results but get disappointed because there isn't anything inside except air instead of something useful being provided. Most of the provider's list features on their website that you can read. If there is a free trial available then this can help you know what features they are providing with the software.
4. On-page auditing:
We all know that on-page auditing is the best way to stay on top of your game and avoid making costly mistakes. With an SEO tool, you can get comprehensive information about where there might be room for improvement or new problems arising from any aspect of this process- whether it is meta titles & descriptions; keyword density (inappropriate keywords being used too often); improper use/overuse in title tags, etc., A good Tool will also give users access not only rank data but various other tools they need such as performing full-scale audits which provide much more detailed reports including suggestions regarding potential issues
The use of SEO software for on-page analysis will give you peace of mind knowing that all aspects of your site are being analyzed and crawled. This helps with optimizing for search engines because they only see what's reflected in their crawl logs, so it gives them more accurate data.
5. Difference between free and paid tools
When it comes to SEO, some people swear by paid tools while others use free or none at all. For small businesses who can't afford expensive software packages often offered by the big companies, there's still plenty of insight available with free smaller programs that cost less than $5 per month and have helped many business owners improve their online presence without breaking the bank
Therefore, SEO tools can be a useful tool for your business. They all have their pros and cons depending on what you need them to do but it is important that before committing yourself as an organization or individual user of such service-you should know the difference between and the features both free and paid tools offer and consider the whole picture by taking advantage of trial periods that give access without any commitment.
6. Ask for a demo of the product
A free trial is a good way to check out the SEO software. But the demo is even better: It's faster. No need to enter your credit card details or wait for an email invite. You can explore the platform in-depth and uncover features that aren't obvious at first glance.
You can ask questions to a real person (usually an SEO expert) who will explain how the tool works and how it can meet your needs. Most of all, there's no pressure. You're just learning about the platform and its capabilities, not buying anything.
Even if you're a seasoned SEO pro who has used countless tools, the demo is invaluable. It helps you discover what you didn't know you needed and learn new techniques to use the software most effectively.
7. Customization & development you want
There are several different SEO Software that you can use to find keywords and optimize your site. However, no matter which one you choose there will always be some customization needed for each client's needs because every website has its unique features set up within the codebase itself so it cannot work without any changes being made beforehand or even during the operation period when trying to execute an idea/task given by customer request
For any project, you need to know the specific needs of your business before moving forward. If there are too many keywords or sites in question for a tool's customization options, it may not be suitable and will only lead down results quality-wise as well!
8. Easily move your data
Every tool will tell you that they can export this and that, hopefully. But sometimes, it's worth remembering when a program changes or your situation does too – which means investigating how difficult certain platforms might make the transfer process. Moving on from one tool to another can be very frustrating. You don't want your data lost because of an inefficient export process, so take time before deciding which is best for you and make sure that it's easy enough in order not to have any problems with file transfers later down the line.
9. Easy to use
Being able to use the software is essential for getting your business up and running. The best way would be to find something that feels natural, but it's important also to check out all of these features before making any decisions.
When choosing SEO software, make sure it's easy to use and has all the features you need. The platform should be straightforward with clear organizational structures for your data so that calculation times aren't too long or complicated in any way – especially if they involve lots of dimensions.
Infographic: How to Choose the Right SEO Software for Your Business
Top SEO Software for your business
SEO Software like SEMRush is generally a fan's top choice in the SEO group. Specialists love that it let you effectively evaluate your rankings as well as recognize changes and new positioning open doors. One of the most well-known elements of this SEO Software is the Domain Vs Domain Analysis, which permits you to effectively contrast your site with your rivals. Assuming that you're searching for analysis reports to assist you with better understanding your site's pursuit information, traffic, or even your rivals, you'll have the option to analyze keywords and areas. The On-Page SEO Checker feature permits you to handily screen your rankings and discover a few proposals on the best way to work on your site's display.
Ahrefs is one of the most suggested SEO software on the web. It's possibly second to Google with regards to being the biggest site crawler. SEO specialists can't get enough of Ahrefs' Site Audit features as it's the best SEO analysis software around. The Software shows which parts of your site need enhancements to rank better in web search tools. From a competitor analysis viewpoint, you'll probably utilize Ahrefs to decide your rival's backlinks to involve them as a beginning stage for your own brand. You can likewise utilize this SEO Software to view as the most connected to the content inside your specialty, check and fix broken connections on your website, and get an outline of your best-performing pages (so you can see what data is attracting the guests.
While SpyFu has an astonishing premium adaptation, a large number of specialists went on and on with regards to its free elements. Assuming you're simply beginning, you can without much of a stretch develop into the paid features as you begin succeeding. You can undoubtedly see the times a keyword gets looked through every month while effectively deciding the ranking difficulty for that selected keyword. You can likewise do some analysis on your rivals to figure out which keywords they use. Also, you can look through your rival's, or your own, site to handily perceive the number of natural keywords they have, the number of month to month clicks they get, who their paid and natural competitors are, the missions they're running with Google Ads, and that's just the beginning. It's one of the most definite SEO Software available.
Serpstat is affordable and easy to use. The platform offers analytics for all major Search Engines including Google which provides data on keyword rankings in different regions around the world as well competitor analysis tools that will allow you to make your business more competitive on any website or blog they visit. It's no surprise why many experts are switching over from other competing platforms–the best part? It comes with unlimited sites included so there really aren't any worries.
In addition, Serpstat is known for its wonderful elements. The most famous one is a Missing Keywords include, which distinguishes the keywords that your rivals are setting for in the best 10 query items, That you're not.
With the right strategy and tools, your website can rank higher in search engine results. SEOprofiler is a cloud-based internet marketing tool that helps websites get more visitors by directing traffic to them through its state of the art algorithms which are designed for maximum visibility on popular platforms
With SEOprofiler, online businesses will be assured that they are following the latest search engine guidelines. This ensures a solid foundation for success in an increasingly competitive marketplace which has become even more difficult with recent changes from Google about how their algorithm operates and what content ranks well on page one of results pages when people perform searches using keywords throughout various industries.
SiteAnalyzer is the perfect tool for webmasters who want to make sure their site isn't suffering from SEO errors or broken links. You can also use it as an audit guide, checking technical configuration options to keep up with changes made on websites you monitor without having confusion.
Site analyzer is a tool to help you optimize your website for search engines. It has page title and meta tags analysis functionality, which lets professionals modify headlines as well as descriptions on each of their pages to improve indexing by Google – making it easier than ever before possible to increase traffic through increased visibility online. Furthermore, experts can perform SEO Audits and screen sites for SEO and internal improvement to guarantee consistency with the prescribed procedures.
RankWatch offers an in-depth look at the different aspects of digital marketing that businesses use to promote themselves online. From how your website appears when users search for you, to specific terms they enter into Google's SERPs (search engine results page), Rankwatch keeps track of every little detail about what goes on behind closed doors with their clients' websites.
RankWatch is software that provides extensive analysis to guide you in your digital marketing campaigns. The information provided includes websites, backlinks, and other SEO elements like keywords or URLs for a complete overview of what needs attention were before starting any new project. It's easy – just input some data into the form on their website (they'll even do all the tedious work!), choose which metrics matter most then watch as Rankwatchers does everything else automatically!
Nightwatch is a powerful SEO tool with extensive functionality. It not only tracks your rankings but also offers backlink monitoring and reporting; allows you to filter the data in an easy-to-use way for any kind of analysis or visual representation that suits your needs best! With this software at hand, there's no need to worry about being left behind because it automatically discovers keywords & competitors while giving warnings when sites on both Google SERP change their format (which happens frequently).
Whether you're a seasoned professional or new to the game, this software is for everyone. This suite of tools will save time and improve performance with easy-to-follow SEO strategies that are guaranteed not only to work but also to build your brand reputation.
Conclusion
Hopefully, this article about buying SEO software helps you make an informed decision and find the right product for your business.
The benefits of using the right kind of program are clear: it can provide valuable insight into how best to execute a successful campaign online as well increase productivity levels in general so there's no down time due to lack or resources when trying new things with search engine optimization!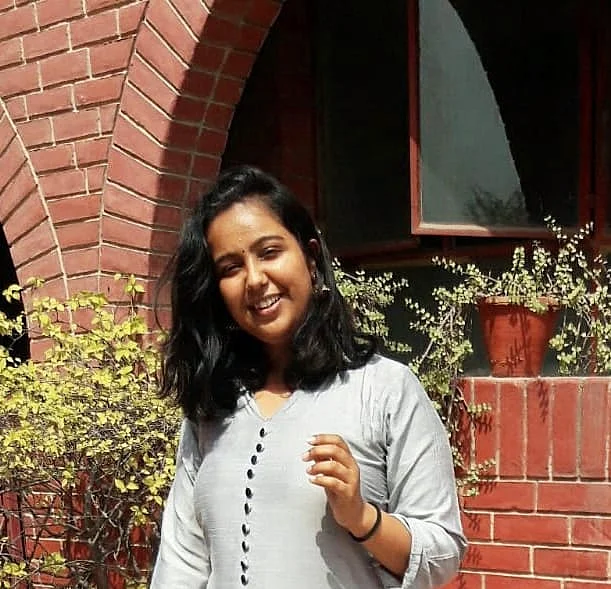 I am a passionate, adventurous, and insatiate learner who loves to write about the latest technology trends. My experience working in an MNC has motivated me to understand that there are certain niche requirements for writing strategically about brands' messages towards people's interests which I've mastered over time through trial and error of many projects under various clients across diverse industries. It is my honest effort to put my experiences and knowledge of industry towards readers.