Social media marketing tools offer a wide range of features and benefits that make it easier for any small business owner to grow a business. However, there are many options that can be challenging to determine which one is right for your marketing campaign. If you choose one part, your business may lose another. If you know, keep reading because we share ways to choose the best social media marketing tool for your business.
Here are some ways to make sure you choose the best tool for your marketing campaign:
#1. Requirements And Goals
With the rise of social media, it's more important than ever that you stay in touch with your audience and provide them with relevant information. As a marketer for these channels, you need to think strategically when deciding what content will be most appealing so people don't forget about YOUR brand. With so many tools on the market, it's important to find one that will work for you. The best way in my opinion is by ensuring customer satisfaction and profitability; this can be done by finding out if there are any features that help in improving community engagement, lead acquisition, and brand awareness.
#2. Compatibility With Multiple Social Media Platforms
The best social media management tools are those that work on every major platform. To have a successful business, it makes sense for you as an organization or company to buy a tool that is compatible with all major platforms your brand can be viewed by everyone across different networks and sites.
It doesn't make sense to have a tool because it can only manage a few selected social media platforms, while you still have to fight for other platforms. That you can use many tools to manage different social media platforms. Investing in a tool that gives you only a partial return is not the best way.
#3. ROI Management
Business owners need to know why they need to invest in a particular marketing tool on social media, and it's an effective way to take advantage of ROI measurement. The tool should calculate how many hours of manual tasks it will save. At the end of the month, you can easily calculate how many hours a person has saved on the tool, and this can be compared to the monthly cost of using a marketing tool on social networks. This tool should make it easier to calculate the contribution of social media marketing to the result of the business.
#4. Monitoring
Social media marketing tools can help you monitor your brand's mentions on social networks. For example, the software might show how many times people mention it in their posts or if they're using an app that monitors which brands are being talked about most often across different platforms (like Facebook). This would indicate when there has been increased discussion around specific topics related to yours–which could mean more traffic coming from those searches.
#5. Analytics
With analytics, you can easily know what's going on in social media and follow up on certain opportunities. Based on your current campaign's results it is possible to modify them so they bring better returns.
By using analytics, it's possible to better understand what content is working best, which posts are generating the most traffic, which posts are driving sales, and so much more. By understanding these things, you can create a strategy that will give you an advantage over your competitors – allowing for greater success overall!
Analytics allow marketers access into their audience's minds with almost limitless possibilities. From customer behavior metrics (such as age ranges or gender) down to user engagement statistics like likes/dislikes, shares/retweets, or comments/replies; there is no limit towards seeing exactly what people do online! With this amount of information available at your fingertips, it becomes easier than ever before for marketers to make informed decisions.
#6. Generate Performance Reports
Creating content and publishing content on social networks is an essential part of any social media marketing strategy. But how many of them know how to create social media content? How many retweets has your post received on Twitter? What kind of content is a good show and does your audience want on social media? Big questions, right? The only way to achieve this is to analyze performance reports on social networks. This report can be done using appropriate social media analysis tools.
A data-based social media analysis tool that helps you report on your brand's performance. The tool allows you to compare paid ads with organic impressions. You can calculate the impact of advertising spending on the growth of your business.
#7. Easy-To-Use Interface
The marketer is primarily looking for a social network management tool that would simplify all marketing activities. The tool can have many features, but if it is not an easy-to-use tool, it will not be used intentionally. If the user cannot find the basic functions, it can be frustrating. If the tool provides a smooth interface with a good experience, it will ensure that you can perform all functions without delay.
A social media management tool with a good user interface should be the tool that allows the fastest possible browsing. This means that the tool must be flexible to adapt to the user's needs. For example, a small business may control certain social channels. Meanwhile, a large corporation wants a more powerful tool that can be followed by several social networks. The tool must be correct to suit the user's needs. The tools need to be easily adapted to changing customer requirements.
#8. Content Scheduling and Content Calendar
One of the reasons to invest in a social media marketing tool is to save time by signing in to individual accounts and placing content. Your chosen social media tool should have easy-to-use calendars and schedules.
Pre-planning content with the tool allows you to plan and publish content according to the rules you set. It should be able to organize all your to-do lists and you may not even need to use it.
Your social media management tools should provide you with a range of features to help your business thrive. These include:
Schedule content, Queue up posts and repeat them as desired – so that all the work is done in one place! Curate high-quality material for maximum impact on the target audience without breaking any hours or days allocated accordingly. Manage teams efficiently through the assign tasks feature which allows everyone on staff to have easy access across all channels.
#9. Competitor Analysis
Social media management tools should not only help with content publishing and planning but also help with the analysis of competitors and their activities on social networks. Marketers need to identify and analyze key competitors to know different aspects of their competitors,
Social network management tools should be able to control the number of followers, likes on Twitter, Instagram, YouTube, and more. The tool should be able to provide you with full details about competitors' brand posts, how often they publish content, well-functioning posts, unhappy customers with competitors, and more.
#10. Options to Engage with Audience
One of the best social media strategies is to engage your audience and be perceived as a two-way and easy-to-use brand. So you need to invest in a tool that allows you to listen to your customers and their needs.
It is impossible to capture all conversations manually due to the large volume and speed of conversations taking place on social networks. So if you want to capture all the conversations on social networks about your brand and your sector, then invest in a tool that offers a variety of engagement options.
Options such as tracking your relevant audience, responding to your audience, overseeing discussions, responding to your relevant audience, and more should impact your social media management tool. With the features that this tool offers, you can compare your growth with the competition.
#11. Cost-Effective
Cost is one of the biggest factors most companies consider before giving up social media management tools. There are many tools for managing social networks. Many of them have different functions and different pricing strategies.
The cost-effectiveness of the tool needs to be evaluated. Make sure the tool offers you enough features at a reasonable price. If both devices offer the same features but different prices, how do you choose?
Many tools offer a free 30-day trial. Take a look at the features and see if the tool offers you the features you want at a price. You need to make wise and effective decisions based on a cost-benefit analysis.
With the features that the tool offers, you can compare your growth with the competition.
What Are Some Good Social Media Tools to Grow Your Brand Quickly?
HubSpot is an inbound marketing and sales platform that helps companies to attract visitors, convert leads, and close customers. It does this by bringing together a variety of functionalities into one place so your team can manage all their activities with ease!
The HubSpot software includes tools for blogging, webpage creation, SEO, Social media, email marketing, and much more. In other words, it is an all-in-one platform that can help you to do everything you need to nurture your leads online.
With Hootsuite, you can schedule posts in advance and control what gets posted where. The software makes it easy to support your message with images and video, and it includes a calendar that lets you preview scheduled posts and drag them around if you need to adjust the timing of your campaign.
Hootsuite's Analytics lets you monitor what is happening across your social media accounts. With it, you can track how many people are viewing your posts, which ones are getting the most engagement, and what times of day get the best response for each social network.
You can also set up keyword tracking so Hootsuite looks for specific words across social media platforms and sends alerts when they are used. If someone mentions your business or brand, for example, the software will notify you so you can reach out.
Zoho Social is a social media management tool that helps businesses build their presence across all major social networks. With Zoho, you can schedule and post content on Facebook, Twitter, LinkedIn, Google My Business, and Instagram. You can also monitor your brand mentions and conversations across these networks.
Zoho Social is primarily intended for businesses that are just getting started with social media marketing. It's easy to use and affordable, so you can focus on building your brand instead of spending time learning how the software works.
Is ZOHO the Right Fit for Your Business?
Maybe! This tool is best for businesses that don't have a huge following on social media yet. If you're looking for something to help you manage lots of followers or large advertising campaigns, this might not be the right fit for your business.
If you're just starting out with social media marketing and need a streamlined tool to help you get started without breaking the bank, Zoho Social is a great option.
If you work with social media marketing, you know how crucial it is to be everywhere at once and share your content across all relevant channels. But in a world of constant updates and rapid-fire news feeds, how do you ensure that your content gets the attention it deserves?
Luckily, there's a solution for that: Buffer. It simplifies your social media management and helps you deliver the best possible customer experience across all major social media platforms.. It's one of the biggest social media management tools out there, with over 75,000 paying customers using it to reach their audience across different channels.
Buffer helps businesses manage their social media presences by making sure they always have fresh, relevant content being shared on a regular basis. If you're looking for something that can automate some of your postings but at the same time allow you to customize when and what gets shared, then Buffer may be just what you need.
The main goal of this app is to help users schedule posts ahead of time so they don't have to worry about doing it themselves every single day.
Semrush is a fantastic SEO tool that is ideally suited to any company that takes its digital strategy seriously. It provides a suite of tools that allow you to research and analyze how your, and your competitors' websites are performing.
As one of the best SEO tools, Semrush allows for detailed keyword research. You can find out what keywords competitors are ranking for and more importantly, which ones they're acquiring traffic from. This information can be used to identify gaps in the market or opportunities to target keywords that competitors aren't focusing on.
The other key use case for Semrush is in competitor analysis. Semrush allows you to uncover what your competitors are doing online tactically, which can help you in developing your own strategy. For example, it's possible to see how many backlinks competitors have, whether those backlinks have improved their rankings and the types of content they're creating that are performing best.
Overall, Semrush is an essential thing if you take your digital strategy seriously and if you're involved in SEO at any level.
Conclusion
Once your marketing strategy is ready, choosing the right marketing tool on social networks will solve your biggest problems. You can improve your social media marketing efforts with some unique automation tools based on artificial intelligence.
Before choosing a social networking tool for your business, you need to consider the key factors listed above. Choosing the right tool for your social media marketing activities can improve your audience's social networking connections and even change your potential customers. By investing in the right equipment, you can save yourself and your team a lot of time and energy.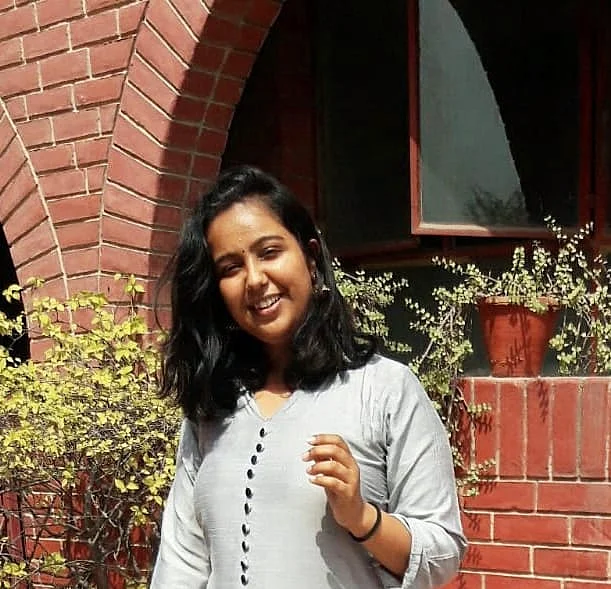 I am a passionate, adventurous, and insatiate learner who loves to write about the latest technology trends. My experience working in an MNC has motivated me to understand that there are certain niche requirements for writing strategically about brands' messages towards people's interests which I've mastered over time through trial and error of many projects under various clients across diverse industries. It is my honest effort to put my experiences and knowledge of industry towards readers.