Being able to organize your work effectively and other tasks well are important skills that users can learn.
You will probably have to create and manage projects throughout your professional career because they are typically high school and college assignments.
Your digital documents can thankfully be combined and organized with the aid of an online tool.
This blog post will review some tools users can use to set up their digital document tasks and other related work to increase their productivity.
What are the benefits of merging academic documents into a single PDF?
The PDF file format, because it is simple to annotate, includes different interactive features, and has other intuitive components that promote collaboration.
PDF is a great document format that many users worldwide use to create and edit various data types.
Due to its widespread use among many users, the need to combine PDF files into a single document is really at its peak.
The file is greatly decreased in size.
Increases your productive output in school.
Others can easily share and print it thanks to this.
Reduces the size and improves the organization of two or more related pieces of content by combining or merging them.
Here are the Top Software and Tools to Manage Your Documents with Easy Ways
#1. Adobe Acrobat 
Adobe Acrobat software is a PDF creator, viewer, and editor.
It is great for cross-device use and does not require installing separate apps.
It lets you create, edit, sign, manage and share PDFs directly from your desktop.
With industry-leading security, collaboration, and accessibility features, Acrobat DC helps teams work together on complex projects and stay connected in any phase of their work.
With Adobe Acrobat, the user can easily do the following:
Edit PDF
Delete
Rotate
Reorder
Extract
Insert
Crop
Share
Unlock
Compare
Compress
Split PDF
Protect PDFs
Add Comments
Send for comments
Combine PDFs
Convert to PDF
Word to PDF
PPT to PDF
Excel to PDF
JPG to PDF
Print to PDF
Sign and fill
HTML to PDF
Prepare Forms
Request Signatures
Recognize Textual Content
Acrobat Standard's annual plan paid monthly starts at $13, which includes no document comparison, no scanned conversion (OCR), no redaction, and no validation for ISO standards.
The Adobe document suite is worth the money as it has been the king of the hill since the start of the PDF format itself.
#2. Box
The Box is an online document management system that enables teams to collaborate with a complete line of intuitive features.
It offers strict document safety.
The safety of your private documents is assured with Box.
For this reason, they offer sophisticated threat detection, comprehensive information governance, and enhanced security measures.
We also provide stringent data privacy, data management, and standard industry compliance because your needs do not end there.
Box enables users with effortless collaboration.
Many users must work together for your business to succeed, from teams and clients to vendors.
Everyone can collaborate on your most essential content in one location with the Content Cloud, and you can rest easy knowing that everything is secure.
Box streamlines the document management and collaboration process.
Hours per day are wasted on laborious, manual management processes.
Box DMS enables anyone to automate the recurring processes that are essential to your organization, such as contract administration and HR onboarding.
Workflows move more quickly, and you concentrate on what really matters.
Individual accounts for a single user are free with the following features:
Box Canvas
Secure File Sharing
1 file version access
Box Community Access
2-factor authentication
Shared links and folders
10 GB maximum storage
Anytime, anywhere access
Self-paced/Online training
Added security for your users
Box Mobile App Collaboration
Integrated desktop experience
Expansive Box Education Library
250 MB maximum file upload size
Project management and note keeping
Endless canvases and common features
Direct integrations with Google Workspace and Microsoft 365
#3. Merge PDF (Combiner Tool)
Mergepdf.io is a dedicated PDF merger and viewer available to everyone online.
This tool can really help users combine any number of files before any sort of processing so that the files are bundled.
This is, so that related scattered files are merged together to make it easier to manage them.
It is great for cross-device use and does not require installing separate apps.
It lets you merge and share PDFs directly from your desktop.
Merge PDF is not limited to any usage and can easily facilitate both students, teachers, and business professionals alike.
Both businesses and academic institutions have widely used PDF files to send important documents, whether for official communication or printing out and sending electronically.
The process can be very time-taking, though, when dealing with multiple PDF files at once.
This is where a free PDF merger comes in handy!
#4. DropBox
Dropbox is a very common online document storage and management service.
This cloud storage service is perfect for storing and sharing documents online.
Your process can be made simpler with Dropbox.
so that you may stay in your flow for longer.
All of your Keynote decks, PDFs, photoshop images, and movies are safely backed up in a single location.
Make creative review easier for everyone by ensuring that comments and suggestions are directly related to your material.
Transfer huge files, verify delivery, and restrict access by using passwords and link expirations.
Quickly collect electronic signatures on license and copyright agreements, NDAs, SOWs, and other documents.
Traditional files, cloud information, and web shortcuts are all centralized in the Dropbox service.
Share your files with anyone and save them for access from any device. Get a free basic account with no liabilities to see what Dropbox can offer you. To get detailed information, visit the Dropbox review page.
5. Clickup
Clickup is an online content management and teamwork collaboration service.
To plan, track, and communicate on any project with your team in one location, use ClickUp.
You can collaborate with your team, keep tabs on goals and progress, and quickly manage your documents and projects.
By adding comments to every task or document, you can collaborate and create complete alignment on your project.
With alerts that gather everything in one place, you can assign comments with follow-up instructions, communicate, all in real-time, share different attachments, and never miss anything.
#6. PDFelement
On PC, mobile, and the web, PDFelement is a quick, inexpensive, and simple method to edit, sign, convert PDFs, and more.
The user may simply add text, photos, and shapes to PDFs, alter the text's size, color, and font style, and even add watermarks and links.
Secure private data with just one touch.
To conceal critical information or to lock crucial PDF files, redact text or images.
With electronic signatures, you can go paperless and save time.
Sign PDF files safely and quickly to gain authorization.
Parents, teachers, and students can all annotate and make notes on PDFs.
Ensure that students can learn wherever.
It can be used for a trial period, and the other packages are at different prices.
Different users, such as: can use PDFelement
PDF Forms
Sign PDF
Protect PDF files
Batch PDF
PDF OCR
Extract PDF Data
Create PDF
Combine PDF
Read PDF
Annotate PDF
Convert PDF
Edit PDF
Compress PDF
Organize PDF
#7. Hightail
Hightail is a cloud-based tool that lets teams and individuals securely upload large files, work together in real-time, and control the creative review process in one place.
With immediate recipient email alerts, securely transferring huge files to others, and file transfer and send tracking, you can effortlessly keep track of who has seen your work.
Manage different projects using smart technologies designed for visual material. Create a project to manage documents centrally, check feedback, and address choices and approvals.
With the mobile apps, the user can sync documents from Microsoft OneDrive and Dropbox, reply to any feedback without exiting the Adobe Creative Cloud, and handle feedback while on the go.
#8. Zoho Workdrive
Zoho WorkDrive is an online document management system for collaborative teams where users can easily create, work together, and encourage teamwork.
Change how your team collaborates by providing a safe, shared workspace where they can develop their ideas from conception to completion.
This intuitive software facilitates seamless collaboration and provides your team with a shared location to store, arrange, and manage files.
A detailed review of products from ZOHO:
Conclusion
Manually editing, managing, and sharing your documents is a tedious task.
You have to edit them manually, and then you have to share them with others. This is a time-consuming process.
But there are tools that can help you manage your documents.
In this article are some of the best software, services, and tools for editing and sharing your documents with others, and also some of the best tools and software for creating new documents.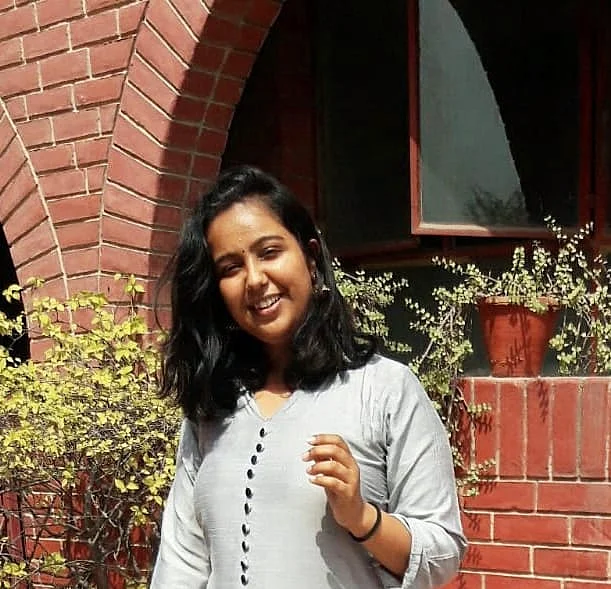 I am a passionate, adventurous, and insatiate learner who loves to write about the latest technology trends. My experience working in an MNC has motivated me to understand that there are certain niche requirements for writing strategically about brands' messages towards people's interests which I've mastered over time through trial and error of many projects under various clients across diverse industries. It is my honest effort to put my experiences and knowledge of industry towards readers.